SAN DIEGO — Ian Book threw for 330 yards and two touchdowns, Dexter Williams ran for 142 yards and three scores and No. 3 Notre Dame overwhelmed Navy 44-22 on Saturday night to remain undefeated and in the playoff picture.
JaFar Armstrong added a rushing touchdown for the Fighting Irish. They are 8-0 for the first time since 2012, when they remained undefeated until being routed by Alabama in the BCS national title game.
Notre Dame had 584 yards of total offense as it extended its dominance in the oldest continual intersectional rivalry to 78-13-1.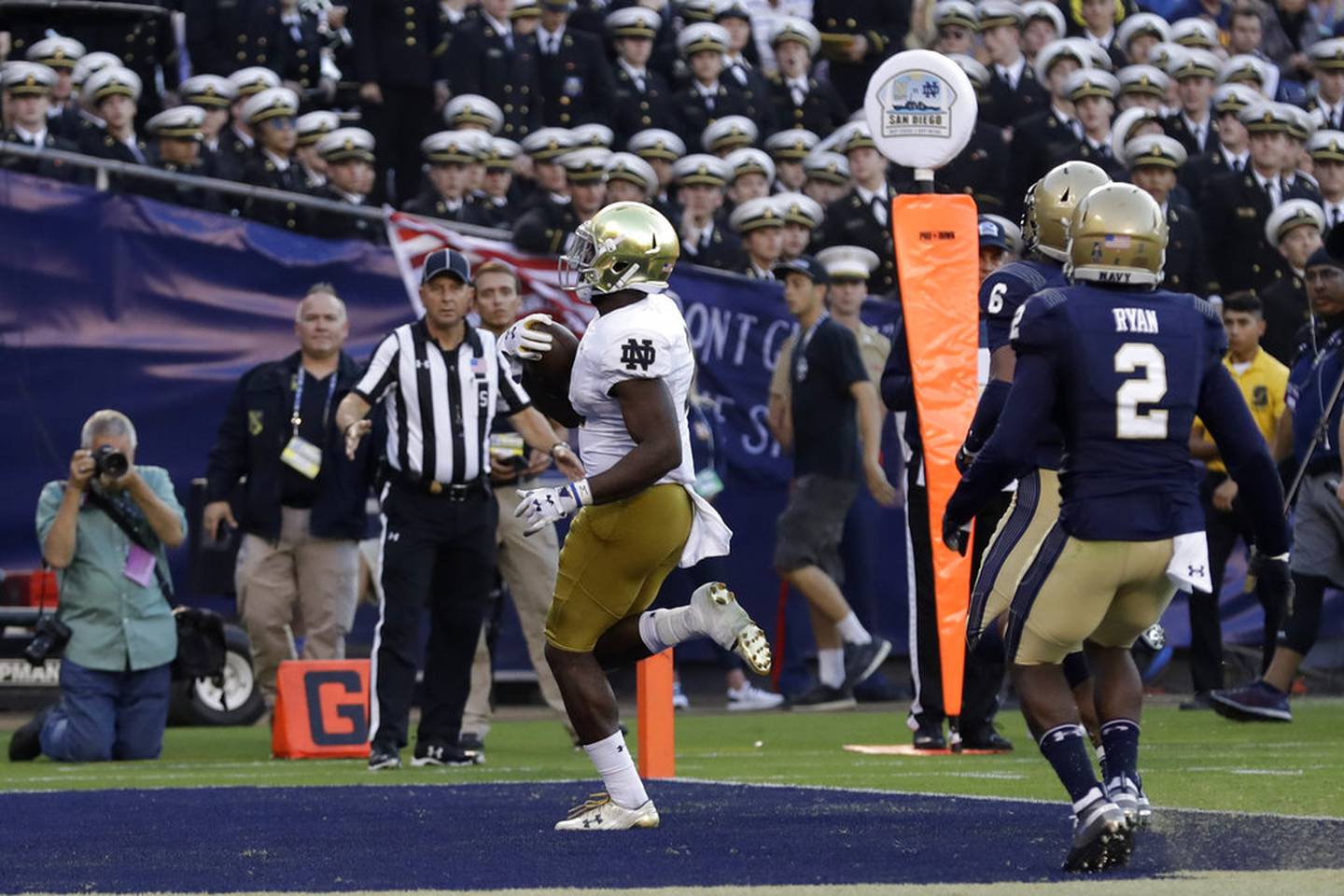 Playing in San Diego for the first time, Notre Dame used its superior size and talent to take a 27-0 lead just before halftime. While the defense kept Navy's triple option in check, Book was remarkably efficient as he kept the Midshipmen off-balance with lots of play-action. He completed 27 of 33 passes, to 10 receivers. He threw one interception.
Book, from El Dorado Hills near Sacramento, improved to 5-0 since replacing Brandon Wimbush as the starter. Book threw touchdown passes of 4 and 22 yards to top receiver Miles Boykin in the second half.
Navy (2-6), which lost its fifth straight, finally broke through when Zach Abey had two 1-yard touchdown runs in the third quarter. Book was intercepted early in the fourth quarter, setting up a 33-yard touchdown run by Mike Martin.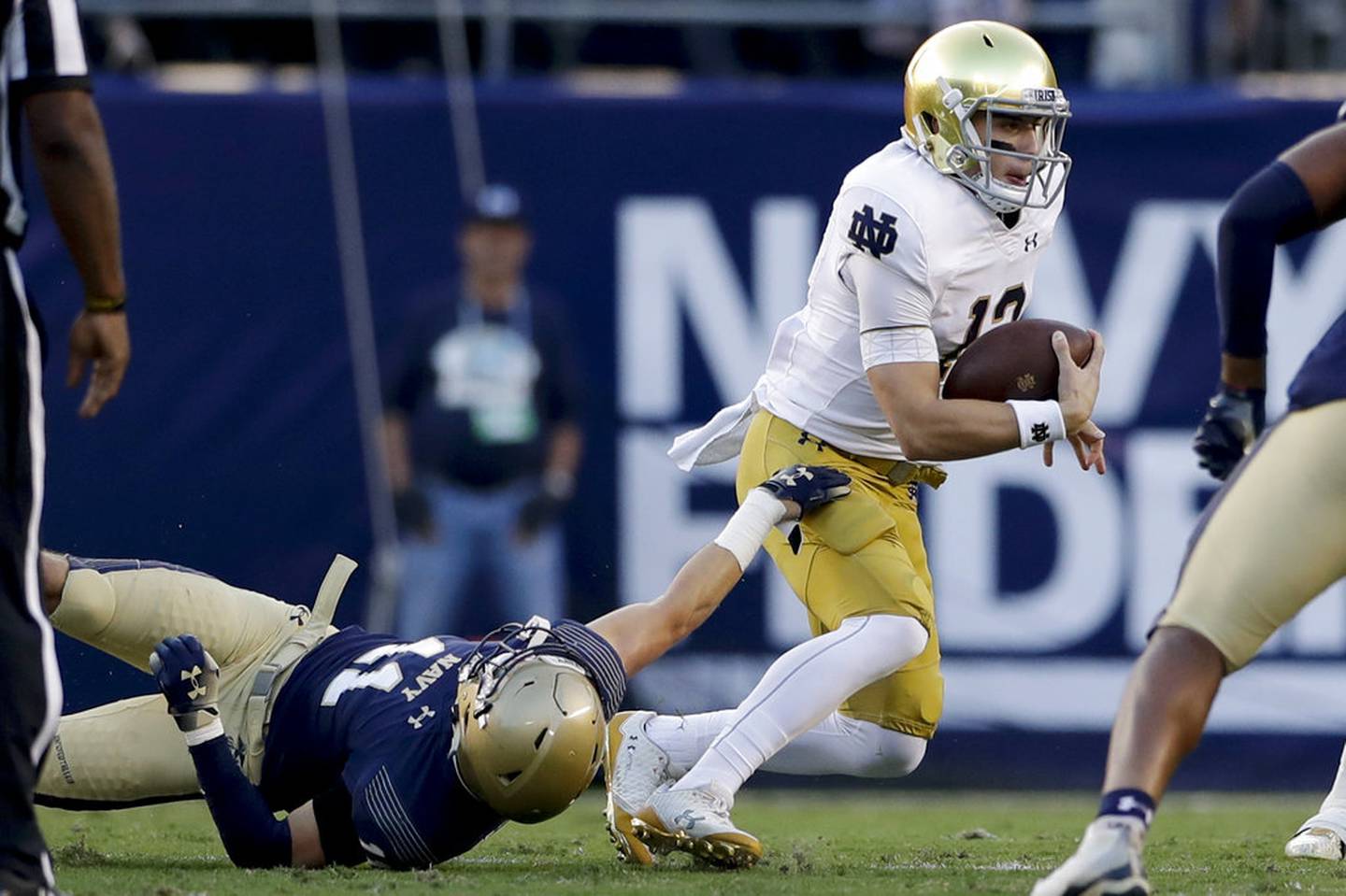 The Fighting Irish got off to an inauspicious start when Boykin fumbled at the end of a 12-yard gain on the first play from scrimmage. Navy failed to capitalize, and Notre Dame scored on four of its next five possessions. Armstrong had a 1-yard scoring run, and Williams then had touchdown runs of 12, 9 and 2 yards. Williams carried 23 times.
Navy came in third in the nation with 309.4 yards rushing per game and had 292 against Notre Dame. Malcolm Perry had 133 yards on 12 carries.
The game, which drew a crowd of 63,626 to SDCCU Stadium, was promoted by the San Diego Bowl Game Association.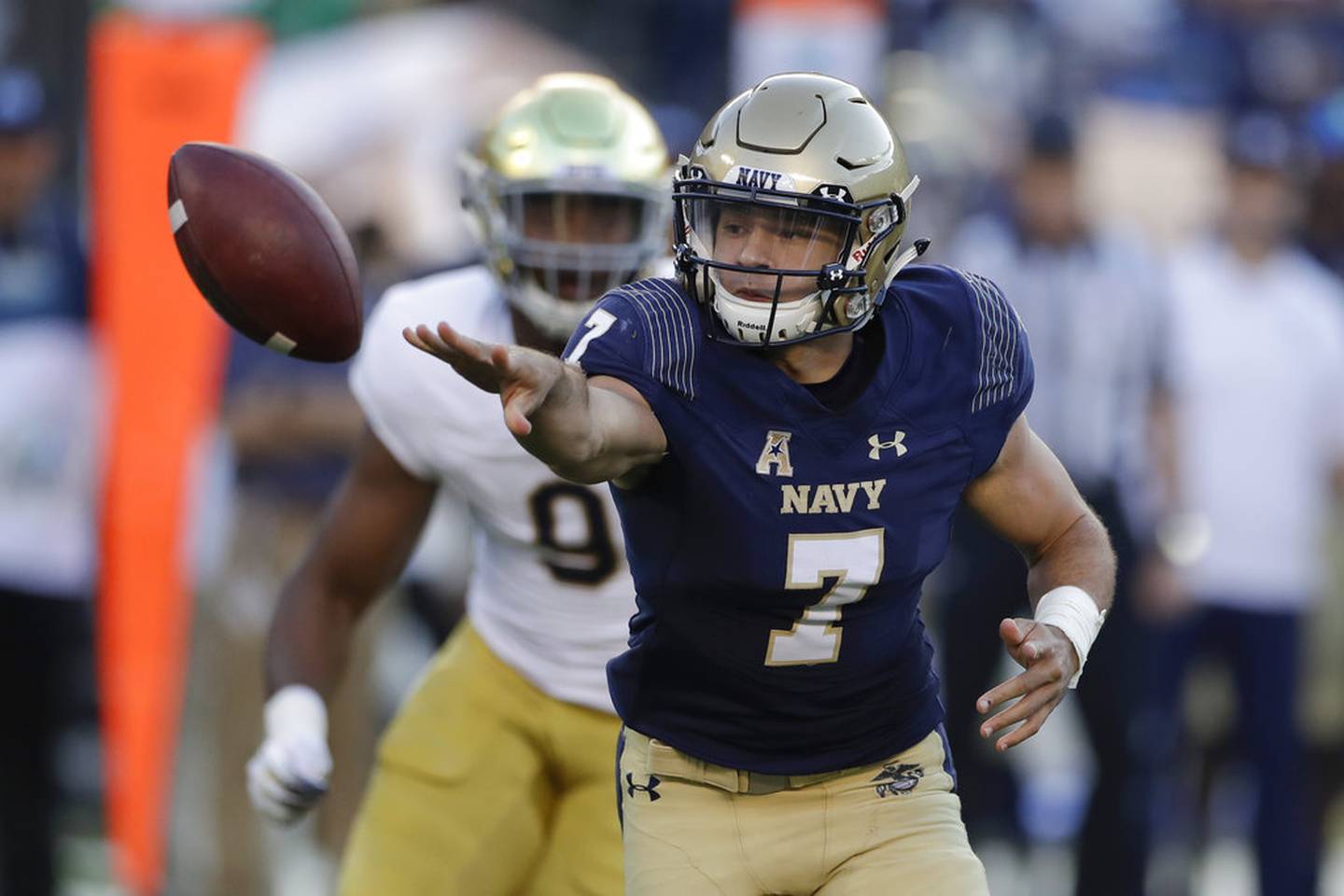 Notre Dame: After rallying to beat Pitt and save their season, the Fighting Irish had a week off to prepare for Navy's triple option. It showed, as the Midshipmen weren't able to get anything going until the second half, when they were way behind.
Navy: The Midshipmen dropped to 3-5 in San Diego. This was the first time they played an opponent of Notre Dame's caliber here. The Midshipmen were 1-0 in the Holiday Bowl, 2-2 in the now-defunct Poinsettia Bowl and 0-2 against San Diego State.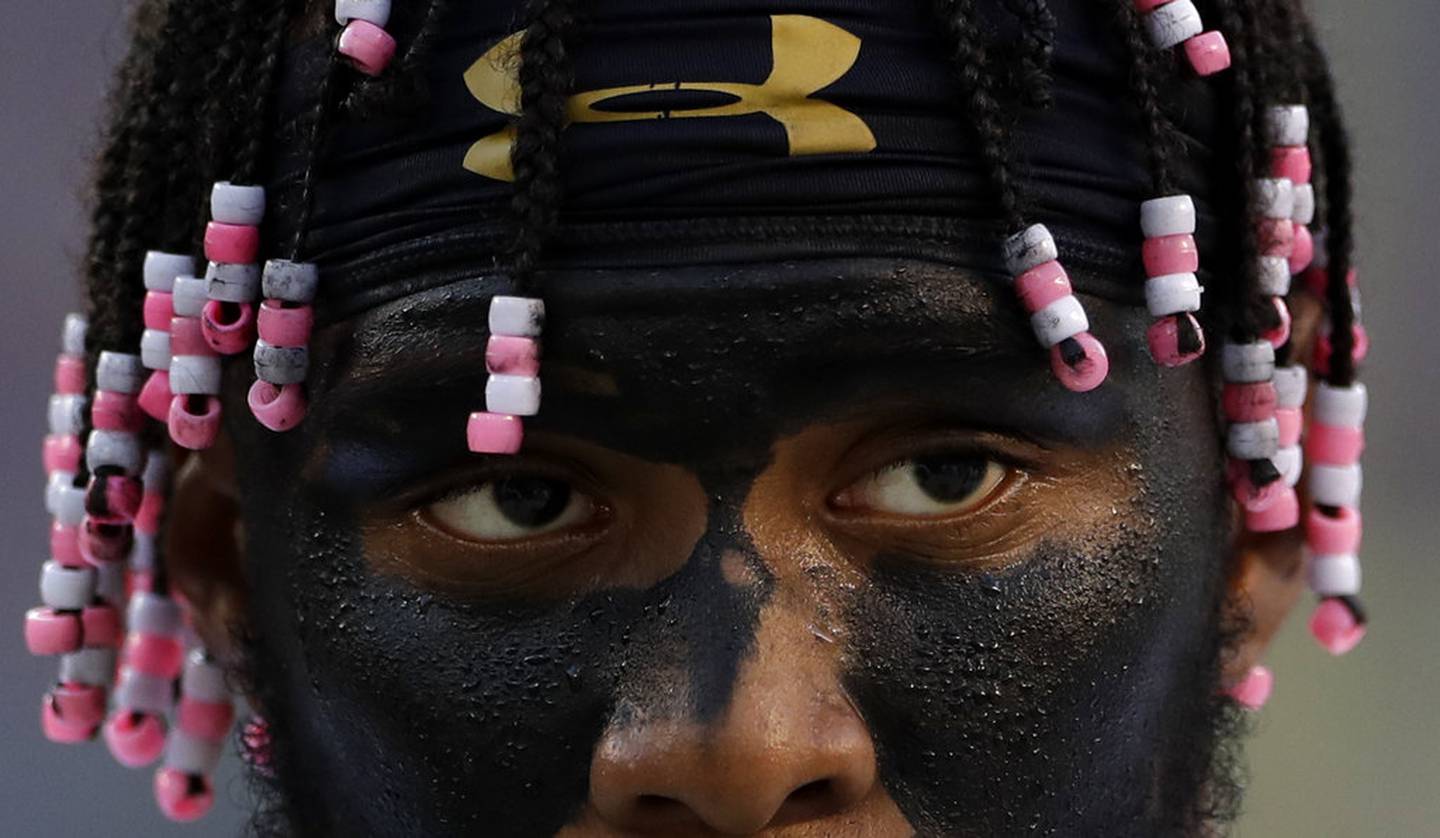 Notre Dame visits Northwestern on Saturday.
Navy returns to American Athletic Conference play Saturday at Cincinnati.
Share: