President Trump's apparent intent to reverse the 10-month-old Pentagon policy that allows transgender troops to serve openly is likely to set the stage for a legal battle between the Defense Department and those troops at risk of involuntary separation, legal experts say.
"[We're going to] raise all holy hell that this is intolerable and say we're not going to go away quietly on this issue," said Matt Thorn, executive director of OutServe-SLDN, an organization that represents the transgender community in the U.S. military.

Trump posted a flurry of tweets early Wednesday morning saying transgender people would be barred from serving in the military "in any capacity." While the tweets themselves have no legal bearing, Trump's Twitter proclamations likely foreshadow an executive order setting in motion a formal change to the Pentagon's policy.

RELATED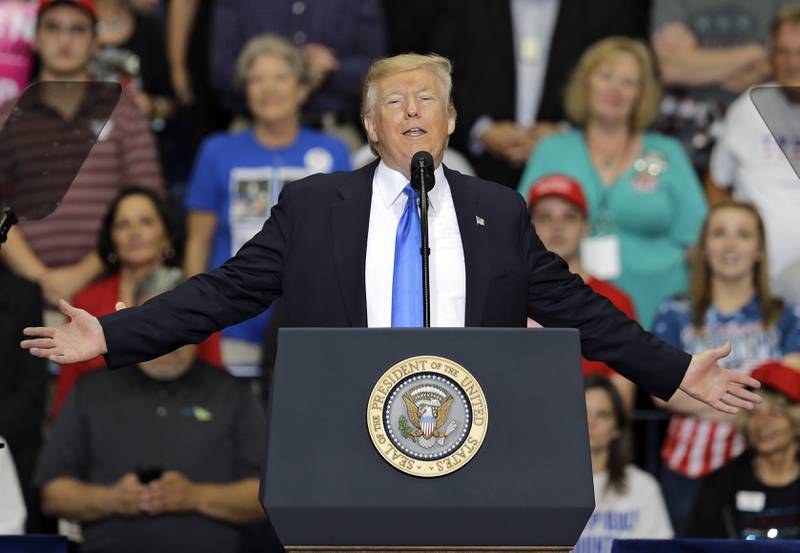 But Thorn and others say that ban would violate transgender service members' civil rights, specifically the Civil Rights Act of 1964, which makes it illegal for employers to discriminate against employees by any means — including gender identity.
And Thorn says his advocacy group has already identified several potential plaintiffs from among the estimated 7,000 transgender troops on active duty. The group would file a lawsuit almost immediately should a ban be enacted, he said.
However, a quick lawsuit might not lead to a quick decision, warns Greg Greiner, a partner at Tully Rinckey law firm and head of its Military and National Security Law Practice Group.

Like litigation regarding the "don't ask, don't tell" policy, Greiner says that a court case against a transgender military ban would likely drag on for years. But the process could begin soon.
"I get the impression that the Secretary of Defense [Jim Mattis] had been considering [the ban]," said Greiner. "If the president has it the way he wants, it will probably be sooner rather than later."
RELATED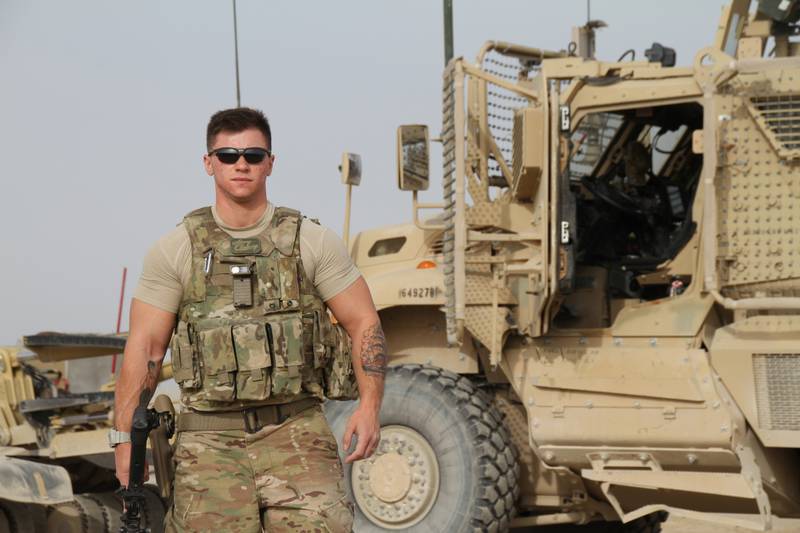 Advocates would likely ask the courts to stay the policy change, which would effectively prohibit the Pentagon from implementing the ban until the litigation is resolved.
The ultimate outcome of a lawsuit is unclear. Traditionally the federal courts have given the military wide latitude to conduct its affairs. But there are instances where lawsuits have been effective: Advocates for gay and lesbian troops successfully blocked enforcement of the "don't ask, don't tell" rules in 2010.
With the ban in place, Greiner says that the majority of active-duty transgender service members would likely be honorably discharged.
Service members with subpar performance records, though, could receive punitive discharges, he said. These are the service members who Greiner says could be able to make a strong case that they were discriminated against because of sexual identity.
The likely argument would be that being a transgender service member has no impact on readiness or willingness to serve, and is thus not an adequate reason to be dishonorably discharged, he said.
The current policy, set in October 2016, allows transgender service members to serve openly and allows for DoD-funded gender reassignment surgery. The policy was put in place by former Secretary of Defense Ash Carter under the Obama administration.
According to Trump's tweets, healthcare costs and internal disruption were the driving forces behind the decision. But Blake Dremann, the first transgender service member to be promoted and the president of a military transgender activist group called SPART*A, disagrees.
The government's transgender healthcare cost estimates are "astronomically higher" than SPART*A's estimates, and any potential disruption caused by having a transgender in a military unit is negligible, he said.
Regardless, Dremann said that as a member of the military, he serves at the behest of the president and will continue to do so.
"We will continue to serve our nation as we always have," said Dremann.
Share: