The Navy is looking to pocketsave a few million bucks this year with upgraded lighting that saves electricity to the fluorescent light bulbs at shore bases installations worldwide.
Navy Installations Command is working to replace fluorescent light bulbs in administrative offices, gyms, street lights and parking garages at its 70 facilities with LEDs, which are brighter, safer and cost less than fluorescents, according to a July 31 CNIC release.
"Navy ships have been using mercury-free LED light bulbs, making replacement of bulbs easier to handle and dispose of," said Lt. Cmdr. Gareth Montgomery, action officer for Navy Installations Command (NIC) energy branch, in the release. "There are significant safety and efficiency advantages, since fluorescent bulbs are regularly replaced." 
In the fleet, the release said, ships that have switched to LEDs save 3 percent — or $150 million — of their annual energy costs. New tubular LEDs last up to 50,000 hours, exponentially longer than the 7,500 hours you get with fluorescents offer
Ashore, the new bulbs have several benefits. Their brightness can decrease eye strain, according to the National Eye Institute, and their mercury-free construction makes them safer and more durable.
Reducing the Navy's energy useconsumption has been a key goal for Navy Secretary Ray Mabus since he began his tenure in 2009. His Great Green Fleet initiative has run into bumps along the way, but light bulbs have seen success.
The Navy first installed LEDs on ships in 2007, and through consistent funding, outfitted more than 125 ships and submarines — almost half of the fleet.
It was slow going for a while, the release said, because earlier versions of the LED required costly new light fixtures. The new T-LED bulbs, however, fit right into already existing overhead light fixtures.
The new bulbs fit into CNIC's overall strategy of reducing shore energy use, which comes down to turning off lights when you leave a room and powering down computers at the end of the day, among other habits.
"Reducing energy consumption is not just about replacing bulbs at Navy installations," Montgomery said in the release. "It's also about turning off some lights and using natural lighting when possible."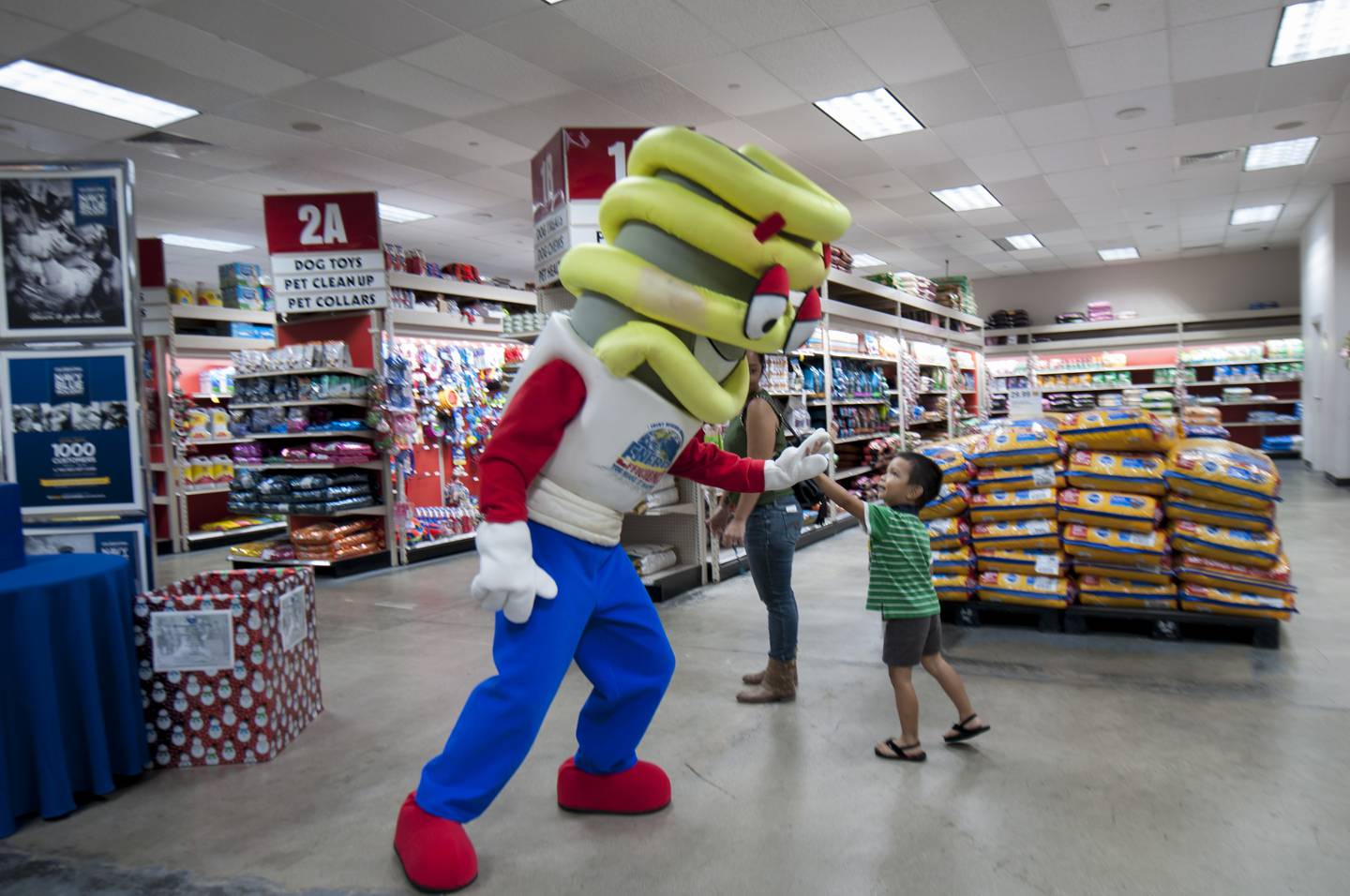 BRITE, the Navy's energy efficiency mascot, is based on a compact fluorescent bulb, the type the Navy is replacing at shore bases and ships.
Photo Credit: Shaina Marie Santos/Navy
CNIC even has a man-sized light bulb mascot, named BRITE, who tours installations to spread the word. But there's one hitch: BRITE is a compact fluorescent bulb, so he's about to be obsolete.
"BRITE upgrade is being discussed, but there hasn't been a decision made yet on when it will occur," said CNIC spokesman Fred Henney.
Meghann Myers is the Pentagon bureau chief at Military Times. She covers operations, policy, personnel, leadership and other issues affecting service members. Follow on Twitter @Meghann_MT
Share: