About 700 Navy family members have been evacuated from Guantanamo Bay, Cuba, as Hurricane Matthew bears down on the Caribbean.

Over the weekend, spouses, children and pets were flown by C-130s and C-17s to Naval Air Station Pensacola, Florida, deemed a safe haven as the Category 4 storm threatens the Navy's installation on the island, said Capt. Jeff Davis, a Defense Department spokesman in a release.

"They will stay at Naval Air Station Pensacola until it is safe to return to Guantanamo Bay," Davis said.



Hurricane Matthew

Photo Credit: National Hurricane Center

About 4,800 service members will remain on the base to aid in recovery work after the storm.

Having fewer people in the hurricane zone makes recovery efforts faster and eases the burden on the emergency logistics chain, said Navy spokesman Lt.  Jeff Prunera.

According to the National Hurricane Center, Matthew is just south of Cuba and the Dominican Republic, tracking north at about six nautical miles per hour. Maximum sustained winds for the storm are upwards of 140 miles per hour.

Sixty-one detainees from the war on terror still housed at Guantanamo Bay will remain on the island in buildings designed to withstand hurricanes, Prunera said.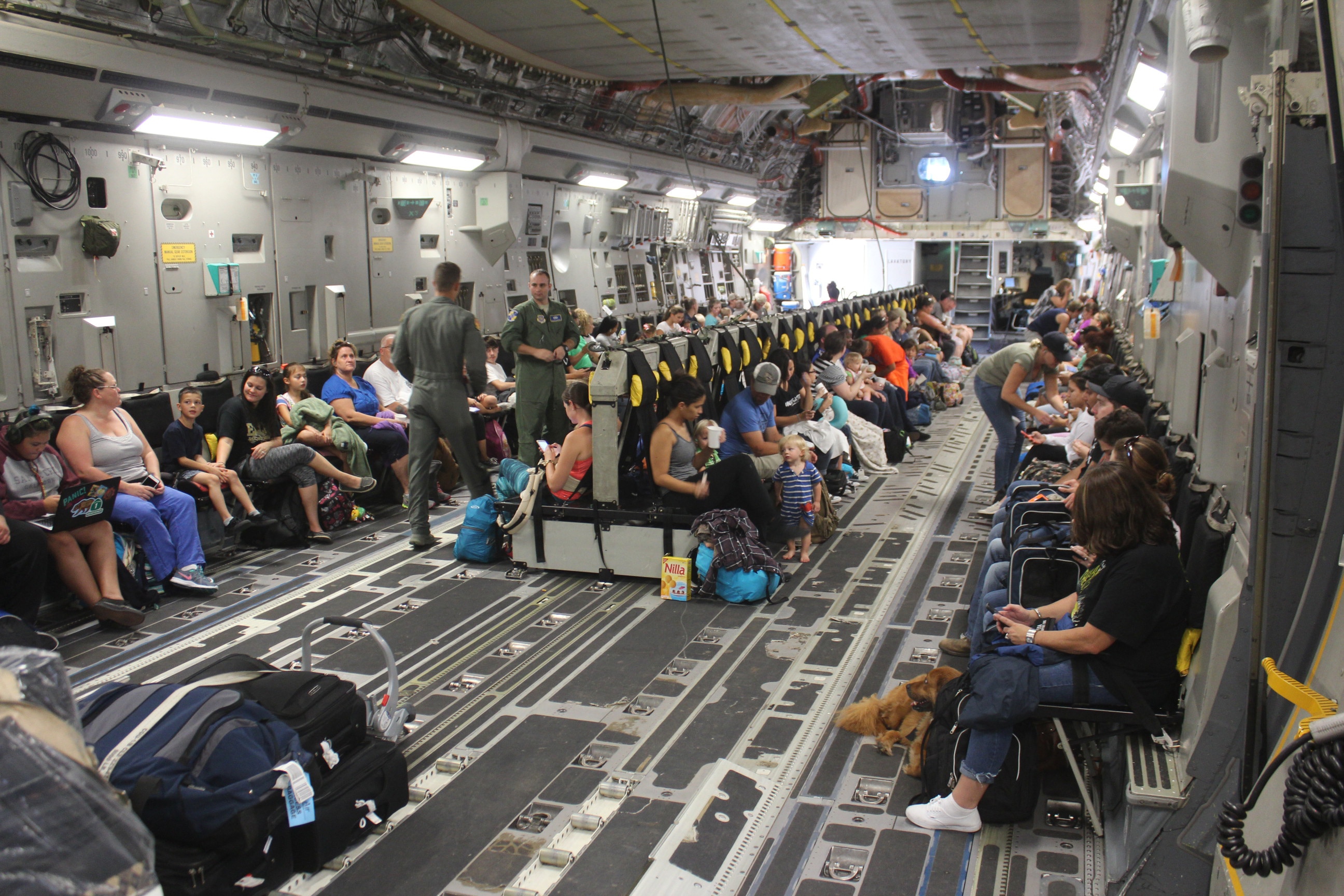 Families settle into their seats aboard a Boeing C-17A Globemaster III aircraft for evacuation from Naval Station Guantanamo Bay on Oct. 2, 2016, ahead of Hurricane Matthew. Approximately 700 spouses and children were evacuated to Naval Air Station Pensacola, Fla.

Photo Credit: Navy photo courtesy of Army Capt. Frederick H. Agee