The executive officer of Navy Recruiting District, Atlanta was fired Tuesday because of "substandard performance over an extended period of time," according to a Navy Recruiting Command press release.
The dismissal of Cmdr. Patrick Callan was solely due to professional problems and no personal misconduct was involved, according to Jeffrey Nichols, a spokesman for Navy Recruiting Command.

Callan was fired by Capt. William Cox, commander of Navy Recruiting Region East, "due to loss of confidence in his ability to command," according to the new release.

Callan became the NRD Atlanta executive officer in December, 2015. He has been reassigned to Navy Operations Support Center Atlanta pending reassignment elsewhere.
Navy Recruiting Command is in the process of identifying a replacement for Callan. The position will be vacant temporarily until a replacement can be moved into the position.
Callan is a native Jamestown, N.Y., and was commissioned through Officer Candidate School in Pensacola, Florida, in 1999.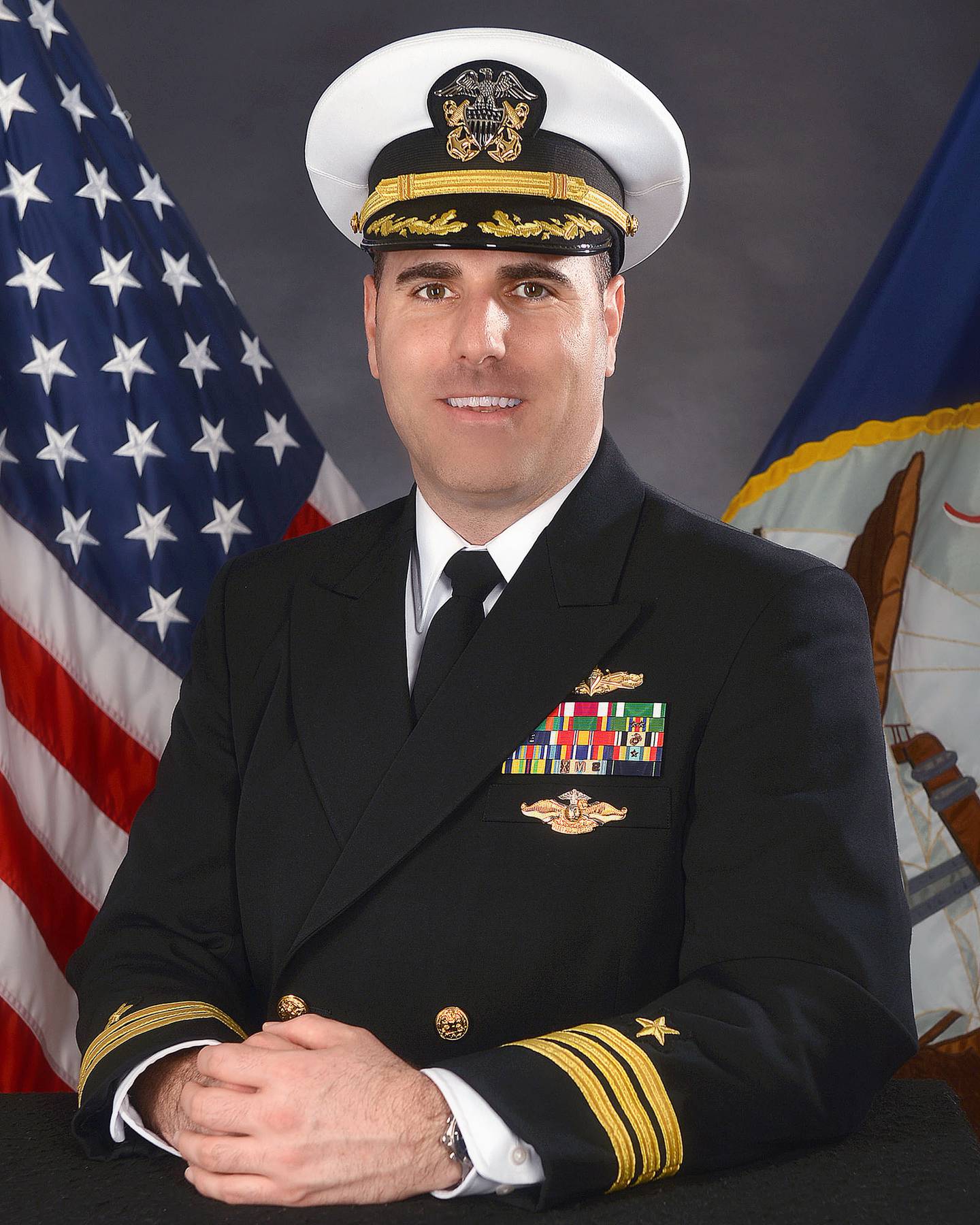 Cmdr. Patrick Callan, executive officer of NRD Atlanta was fired Dec. 13 for substandard performance over an extended time."
Photo Credit: Navy
He served first onboard the guided-missile destroyer Ross as an ordnance officer, legal officer and assistant anti-terrorism/force protection officer.
Following his initial tour, Callan transferred to the Navy Reserve and served in several selected reserve billets before being recalled to active-duty in 2004 as an officer recruiter.
He was subsequently selected for the reserve Full Time Support community and served as the executive officer at Navy Operational Support Center, Phoenix, Arizona.
In 2009, he was sent on an Individual Augmentee tour as an electronic warfare officer for Joint Counter Radio-Controlled Improvised Explosive Device Electronic Warfare Composite Squadron One and later as the regimental electronic warfare officer for Regimental Combat Team 6, part of the 2nd Marine Expeditionary Force at Camp Ramadi, Iraq.
According to his official biography, while Callan was assigned to the Marines in Al Anbar Province, Iraq, he earned his Fleet Marine Force officer qualification.
In August 2011, Callan reported as the training officer onboard the aircraft carrier George Washington, then forward-deployed in Yokosuka, Japan. Before being named NRD Atlanta's XO, he served at Navy Personnel Command as the budget office director for reserve financial management.
According to his bio, he's authorized to wear the Bronze Star Medal, Meritorious Service Medal, Navy and Marine Corps Commendation Medal (two awards), Navy and Marine Corps Achievement (two awards), the Iraqi Campaign Medal with Fleet Marine Force Combat Operation Insignia along with various campaign, service and unit awards.
Mark D. Faram is a former reporter for Navy Times. He was a senior writer covering personnel, cultural and historical issues. A nine-year active duty Navy veteran, Faram served from 1978 to 1987 as a Navy Diver and photographer.
Share: