BANGKOK — The U.S. warship involved in a collision off Singapore has a name many Americans recognize — but not for its father-and-son namesakes.
Most know Sen. John S. McCain III, the Vietnam War hero who ran for president in 2000 and 2008. But it was his father and grandfather — both naval commanders who served during World War II — who inspired the naming of the 154-meter (505-foot) guided-missile destroyer.
The USS John S. McCain was damaged in a collision Monday morning with a Liberian-flagged oil tanker, leaving 10 sailors missing and another five injured. It was not immediately clear how the collision occurred.
Sen. McCain said he and his wife were praying for the sailors aboard. "Cindy & I are keeping America's sailors aboard the USS John McCain in our prayers tonight - appreciate the work of search & rescue crews," the Arizona Republican said on Twitter late Sunday U.S. time.
McCain himself had reached the rank of captain in a decorated military career marked by extensive injuries from torture and more than five years as a prisoner of war in North Vietnam. He turned to politics after his release in 1973.
Both his father and grandfather retired at the highest level of admiral — the first father-son duo to achieve four-star rank.
McCain Sr., who went by his middle name of Sidney, was the first of the family to graduate from the U.S. Naval Academy in Annapolis. His decades-long career included World War II command posts in the Pacific. He was on the deck of the ship aboard which Japan signed the instruments of surrender in August 1945 as a crowd of sailors looked on.
His son, McCain Jr., known as "Jack," fought in the war with the Navy's submarine fleet. He commanded U.S. forces in the Pacific during the Vietnam War before he retired in 1972.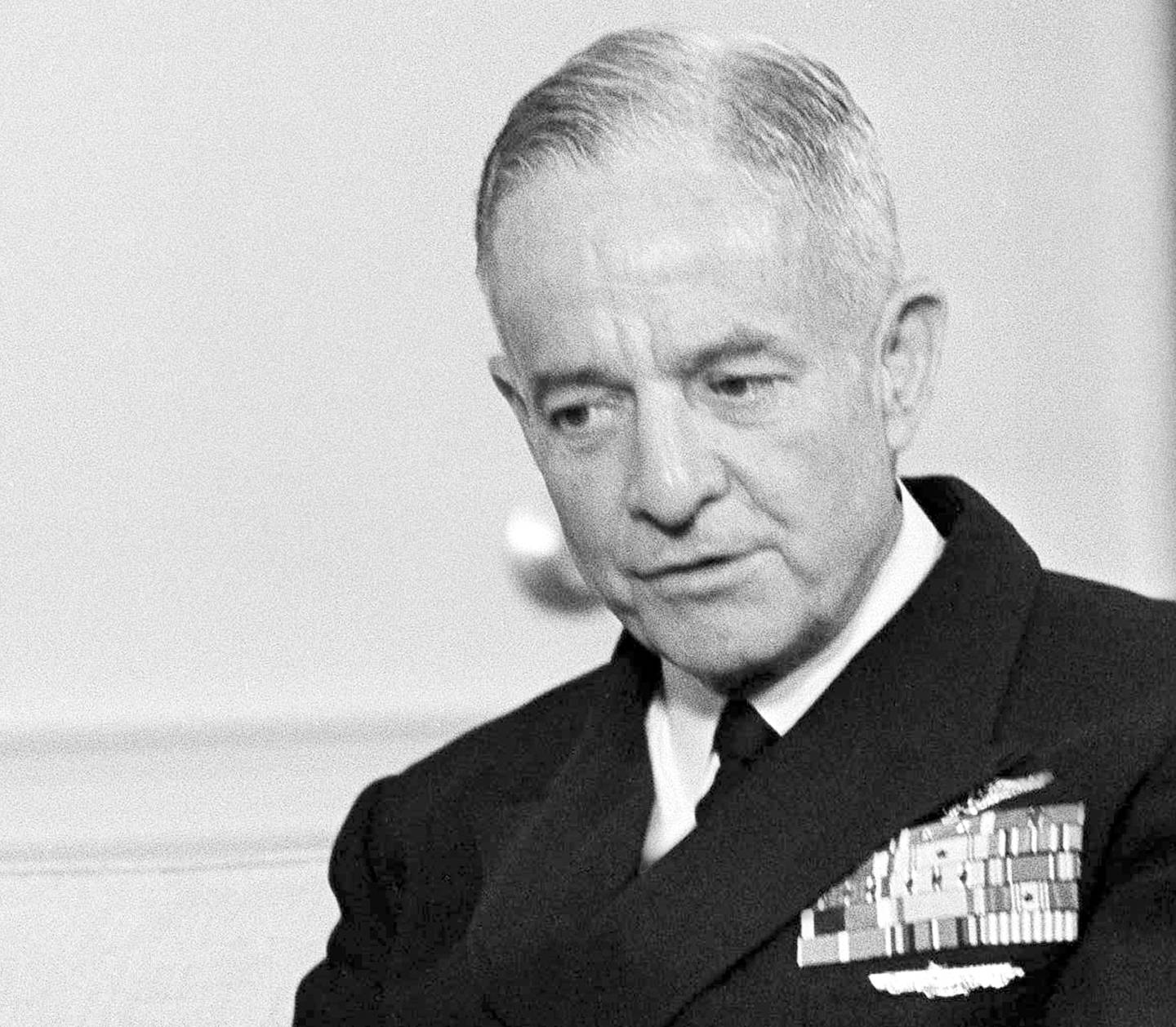 The warship named after the admirals was commissioned in 1994 and is stationed with the Navy's 7th Fleet in the Pacific. Its crest includes an Oriental dragon, a reference to good fortune, bravery and a readiness "to strike quickly with deadly accuracy, recalling the McCain family's participation in support of the Pacific theater in World War II," according to the U.S. Navy website.
Sailors sometimes refer to the ship as "Big Bad John." But a 1994 tribute by the Arizona senator's younger brother, Joe, notes that the McCain military commitment goes beyond the urgency of war:
"The two McCains — John Sidney, Sr., and John Sidney, Jr. — served both in the clamor of battle and the long days of keeping the peace. They sacrificed just as the crews of this ship will sacrifice, in peace and war. For that is the lot, and the privilege of the sailor. To serve."
Share: