A Navy commander who was accused of sexual misconduct at a Pentagon Christmas party last year stayed on for months as the spokesman for the Navy's top admiral before being reassigned recently, USA Today reported on Thursday.
Cmdr. Chris Servello, 41, was dressed as Santa Claus at an alcohol-fueled party in December inside the Navy's public affairs headquarters at the Pentagon. Servello was accused of sexual misconduct while at the party, allegedly slapping a woman on the buttocks and making unwanted sexual advances, according to documents obtained by USA Today.
At the time, Servello was serving as the spokesman for Adm. John Richardson, the chief of naval operations. Servello kept his influential job for months despite written warnings about his behavior.
RELATED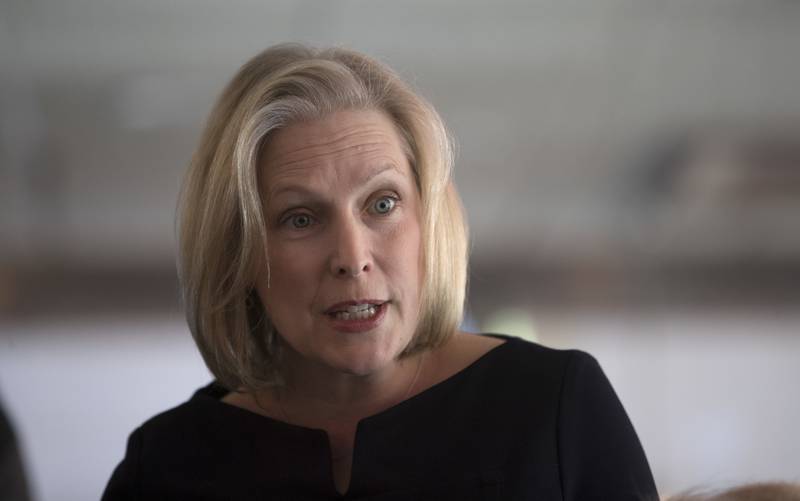 Navy Capt. Peter Hudson completed the initial inquiry into the incident and recommended that Servello be immediately reassigned to "a billet with no supervisory responsibilities and with dedicated oversight."
"I have cooperated fully with all investigations conducted by the Navy," Servello told USA Today in a statement. "Ultimately, the allegations were unproven and charges were not filed. I should have never put myself into a situation where my judgment or my military bearing could be called into question. I deeply regret this and have been held to account for my decision making. Indeed, the overall effect of the administrative counseling makes it highly unlikely that my career will recover."
"The most important thing I can tell you is that the allegations were unproven and charges were never filed," Servello told Navy Times via email Thursday.
"I don't think this story accurately captures the events of that afternoon, nor does it fully convey the findings of the final investigation," he said.
A Naval Criminal Investigative Service investigation was completed in the spring.
"I followed the prosecutor's recommendations to the letter, imposing several adverse measures including dismissing Cdr. Servello from the staff and reassigning him to a non-supervisory position," Richardson said in a statement. "I was advised by legal counsel throughout, and due process was strictly followed to safeguard both the dignity and safety of the complainants and the rights of Cdr. Servello."
Mackenzie Wolf is an editorial intern for Military Times.
Share: