The guided-missile destroyer Gonzalez got underway from Norfolk Naval Station March 16 for training only to have to turn around in the Chesapeake Bay and head straight back.
"While underway for training, the ship's engineers discovered an issue with the starboard shaft," said Lt. Cmdr. Courtney Hillson, spokeswoman for Naval Surface Forces Atlantic. "The ship returned to port to conduct an assessment and make repairs as necessary."
Hillson did not elaborate on the extent of the shaft problem, but indicated that repairs should be quick and easy.
RELATED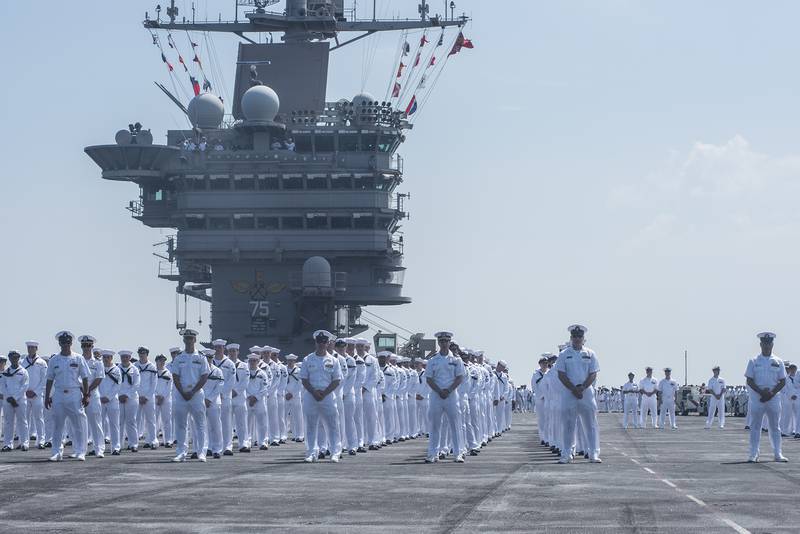 "Repair time is expect to have a minimal impact on the ship's operational schedule," she said.
The ship completed a dry dock availability this past August and is currently in the basic phase of its inter-deployment training cycle. She was underway for unit training twice in January and conducted a weapons onload in Yorktown, Virginia, the following month.
The Gonzalez deployed with the Truman Battle Group in November 2015, returning in June 2016 after an eight-month deployment.
Mark D. Faram is a former reporter for Navy Times. He was a senior writer covering personnel, cultural and historical issues. A nine-year active duty Navy veteran, Faram served from 1978 to 1987 as a Navy Diver and photographer.
Share: