The former commanding officer who was in charge of the destroyer Fitzgerald when it collided with a merchant vessel June 17 off the coast of Japan, killing seven sailors, has voluntarily waived his right to an Article 32.
The hearing for Cmdr. Bryce Benson, originally slated for May 21, has been canceled as a result, a Navy release said.
An Article 32 is designed to allow a military judge to review all possible evidence in a case to determine whether or not it goes to trial.

RELATED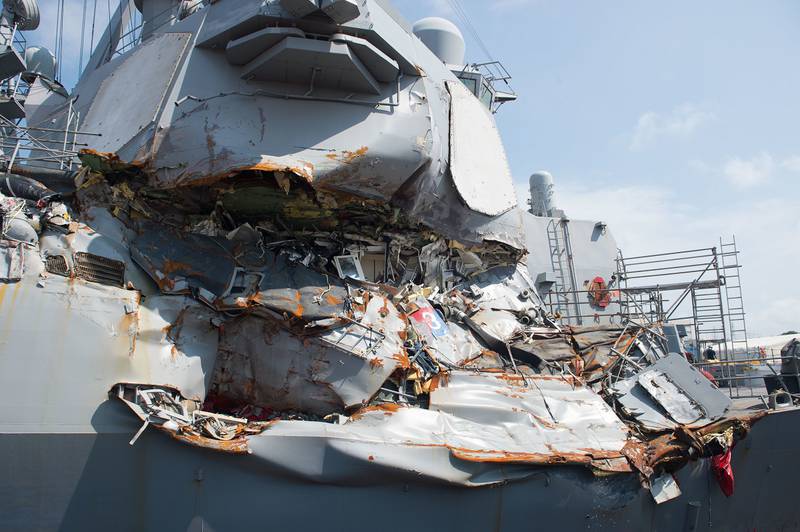 For Benson, however, waiving his right to that process means the convening authority will determine whether to send the case "to a general or special court-martial, dismiss charges, or take any other action deemed appropriate," a Navy official said.
"Bottom line, the case is reviewed either way and a legal recommendation is made to the CA about what the next step should be based on the evidence," the official said.

The Navy is expected to provide updates on future hearings as information becomes available, the release said.
Trial dates for personnel involved in the destroyer John S. McCain's August collision with a hulking tanker near Singapore, meanwhile, remain on schedule.
Ten more sailors died in the McCain disaster.
Chief Boatswain's Mate Jeffery D. Butler is scheduled to appear May 24 before a court-martial on charges of violation of the Uniform Code of Military Justice and dereliction of duty.
The commanding officer of McCain at the time of the collision, Cmdr. Alfredo J. Sanchez, will be arraigned at a special court-martial on May 25 on charges of violating the UCMJ and dereliction of duty.
RELATED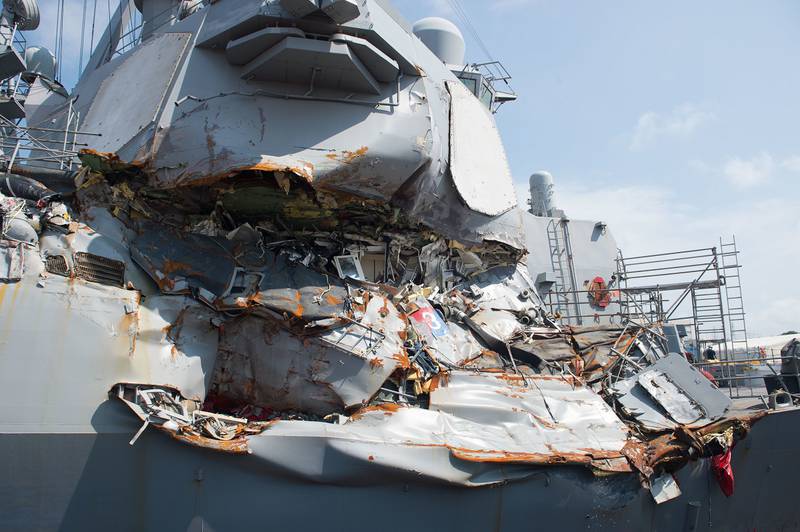 Jon Simkins is a writer and editor for Military Times, and a USMC veteran.
Share: