Nathan Bruckenthal was a Coast Guard petty officer serving aboard a Navy vessel in the Persian Gulf when he noticed a suspicious craft approaching.
He'd volunteered for a second watch aboard the the coast patrol boat Firebolt, but now the 24-year-old damage controlman and trained boarding officer jumped into an inflatable boat with five others to intercept it.
They never made it. A nervous suicide bomber aboard the mysterious dhow got nervous and triggered the April 24, 2004 detonation near the Iraqi Khawr Al Amaya Oil Terminal, killing Bruckenthal and two Navy petty officers.
They died, but their efforts alerted nearby security forces to a larger coordinated insurgent attack from other explosive-laden small boats aiming for the oil platforms. Thwarting it prevented further loss of life and a major environmental and economic disaster.
Bruckenthal was posthumously awarded the Bronze Star with Valor for his courage and initiative.
He was the first Coast Guardsman killed in combat since Vietnam.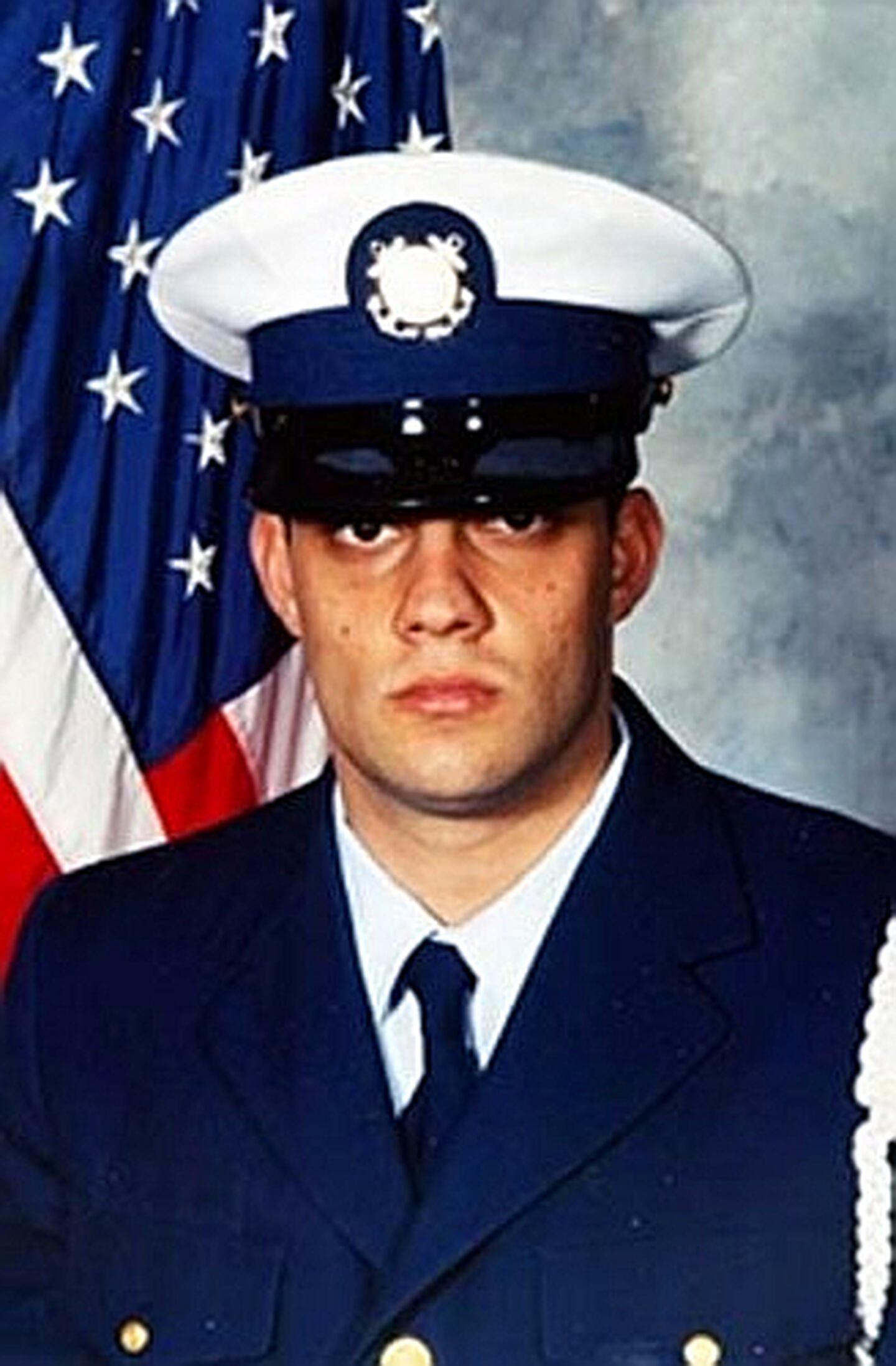 On Wednesday, a grateful nation made sure that his sacrifice won't be forgotten. The Coast Guard commissioned the fast response cutter Nathan Bruckenthal during special ceremony in Alexandria, Virginia that drew his family, friends and fellow Coasties.
They included Bruckenthal's 13-year-old daughter Harper. She never got the chance to meet her father before he died a hero
"[Bruckenthal] volunteered to go on that second deployment and volunteered to take the second watch that day," Coast Guard Commandant Adm. Karl Schultz said during his commissioning address. "His story is one of dedication, a legacy of courage and service before self."
After the ceremony, Bruckenthal's sister Noabeth told Military Times that there were "tears" and "swelling pride" when their family first saw the cutter bearing her brother's name. .
"To be a continuing prat of tradition and have this legacy for Nathan's daughter, for Nathan, for all of Nathan's friends and family … we're so honored," she said.
RELATED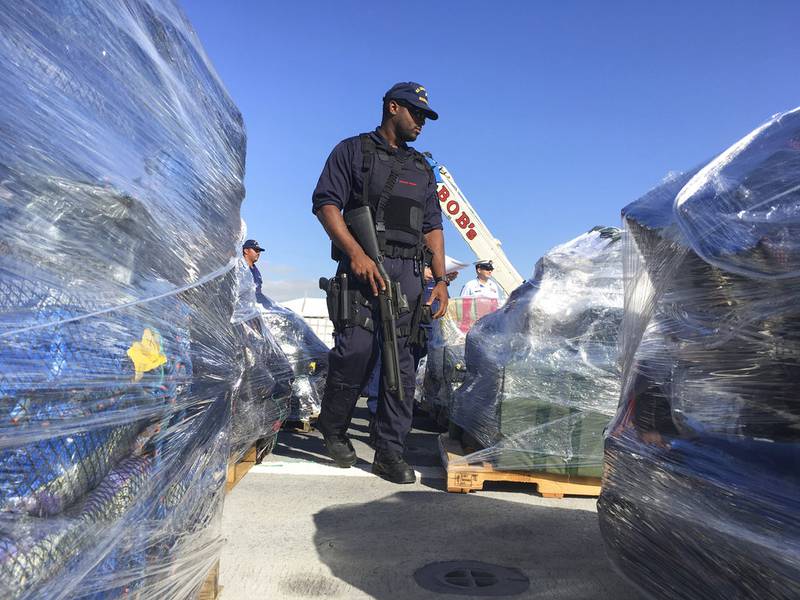 Bruckenthal's father, Ric, said the cutter is a tangible legacy for his son, something "you can touch that will bear his name."
"The last story is the sad story, but it's also a great story because we don't know how many lives he and the crew saved that day," he said. "We're very proud of that. We're never going to forget him."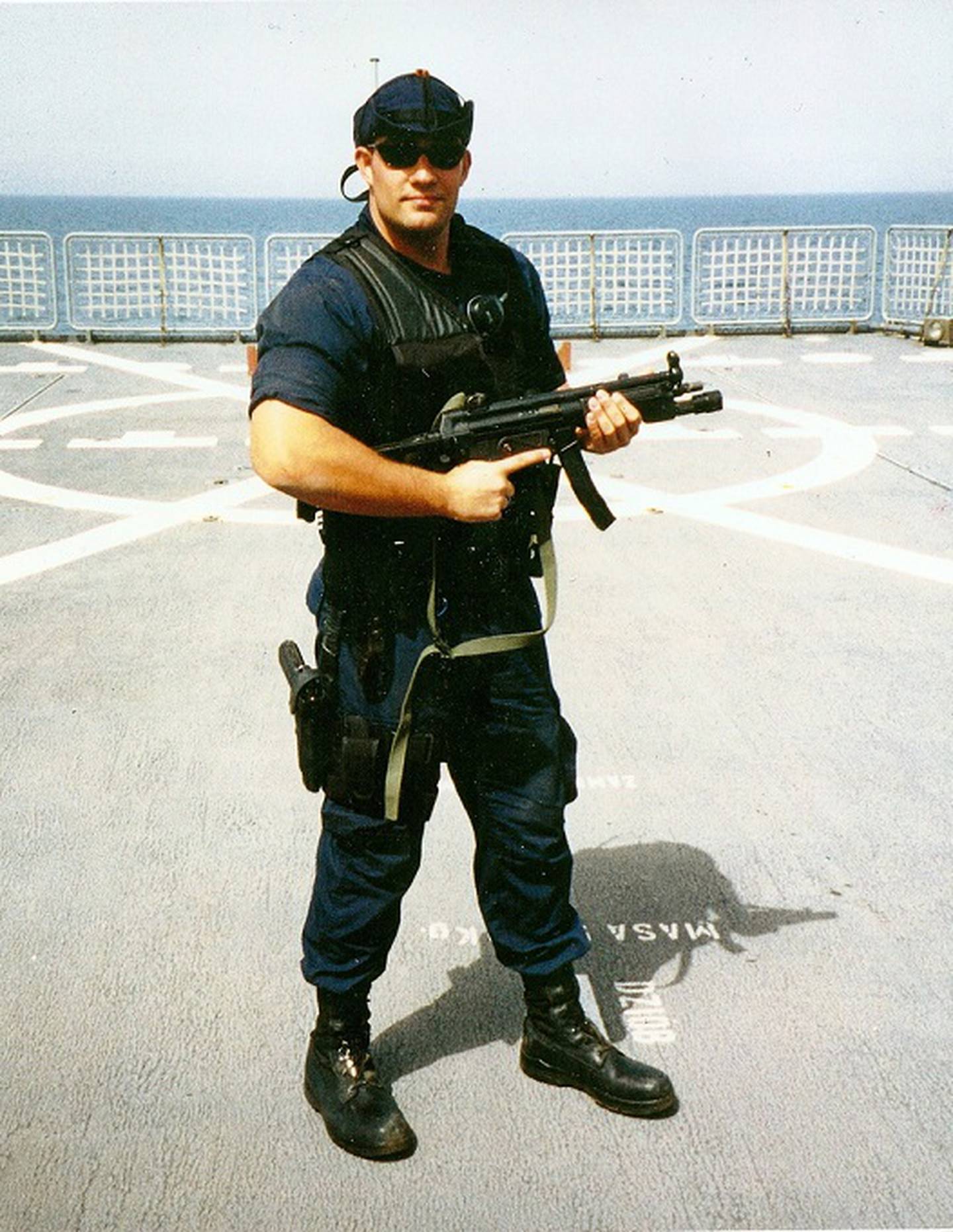 The 154-foot fast response cutter will be homeported in Atlantic Beach, North Carolina.
"He is our hero. He is our legacy. He is our brother," said Lt. Bryan Kilcoin, the cutter's commander.
Maritime Enforcement Specialist Joe Ruggiero served with Bruckenthal aboard the Firebolt in the Persian Gulf. He remembered him has a fun Coastie, always cracking jokes.
"Even if we were having a bad day, he'd always make it better," Ruggiero told Military Times. "You can still be a professional, but you can also have fun while you're doing it."
In a ceremony aboard the cutter before the commissioning, Ruggerio reenlisted in the Coast Guard.
"I never thought this would happen in my lifetime," Ruggiero said. "No one, especially in the Coast Guard, no one's forgotten."
Charlsy is a Reporter and Engagement Manager for Military Times. Email her at cpanzino@militarytimes.com.
Share: