The Navy will waive "up or out" limits for senior enlisted sailors willing to volunteer for unpopular sea duty billets, according to the latest NAVADMIN 192/18 issued by Vice Adm. Bob Burke on Wednesday.
As part of the Sailor 2025 Up-And-Stay program, officials will grant more High Year Tenure waivers to chiefs, senior chiefs and master chief petty officers who will serve at sea or other tough jobs in order to continue their Navy service.
"This initiative to provide increased opportunity for our senior enlisted leaders to stay Navy will help us maintain the leadership experience and technical acumen we need at sea as we grow the force," wrote Burke.
The Navy traditionally has used HYT as a tool to shape the size and composition of the force.
The goal is to keep a steady flow of sailors moving through the personnel system. Officials erect "up or out" gates at each level of rank, usually by enforcing paygrade and service time limits.
They help junior sailors trying to rise up the ranks who otherwise could be blocked by older service members filling the billets.
At the same time, the Navy will try to retain some high-performing personnel with needed skills who otherwise would be forced to separate. And they do that by sometimes wielding waivers to mandatory "up or out" exits.
Officials like to use waivers to fill empty slots requiring senior enlisted leaders at sea. They believe that the waivers benefit both deckplates who aren't ready to retire and a Navy that values their leadership skills and technical knowledge.
Right now, the Navy needs more senior enlisted sailors to fill Type 2, 3 and 4 deployable sea duty billets.
Type 2 applies to sea duty with units based in the continental United States. Type 3 is for tough overseas jobs ashore that count as sea duty rotations in the Navy's personnel system. Type 4 means overseas shipboard service.
RELATED
The Navy over the past two years eased "stay or go" limits for Petty Officers, tacking on two years to the maximum time for each paygrade. That measure helped fill fleet vacancies, too.
And now the Navy wants to add 25,000 sailors in the coming years as the service grows and more vessels are added to the fleet.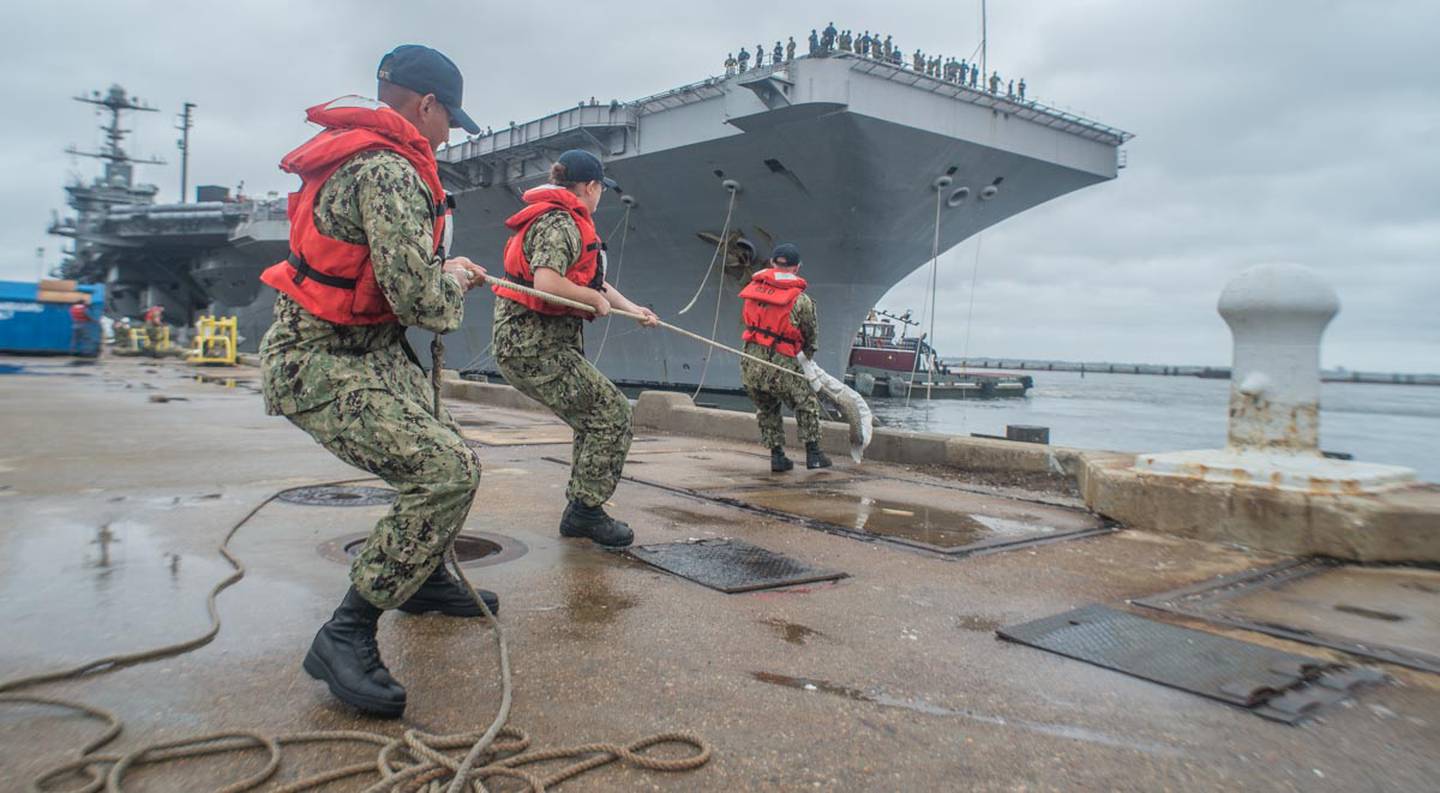 "Your opportunity to advance will continue and in our growing Navy is expected to remain high, especially for those sailors willing to do the hard jobs with sustained superior performance," he said. "Implementing this initiative will help maintain the vital leadership and technical experience necessary in manning the 'Navy the Nation Needs.' Sailors can expect improved retention incentives and leadership opportunities as the Navy continues to grow."
Mark D. Faram is a former reporter for Navy Times. He was a senior writer covering personnel, cultural and historical issues. A nine-year active duty Navy veteran, Faram served from 1978 to 1987 as a Navy Diver and photographer.
Share: