BEIJING — This is a weekly look at recent developments in the South China Sea, where China is pitted against smaller neighbors in multiple disputes over islands, coral reefs and lagoons in waters crucial for global commerce and rich in fish and potential oil and gas reserve:
CHINA SUCCESSFULLY TESTS NEW SEA PLANE
A Chinese media report says a newly developed sea plane that could expand the military's room to operate in the South China Sea has passed a series of on-water tests.
China Aviation News said the AG600 Kunlong undertook the water maneuvering and low-speed flight trials on a lake in the central province of Hubei.
China says the plane is the largest amphibious aircraft currently in use, boasting a length of 37 meters (120 feet) and a wingspan of 39 meters (127 feet), making it about the size of a Boeing 737. It has a range of 4,500 kilometers (2,800 miles), a maximum take-off weight of 53.5 tons and is designed for handling in choppy seas.
While built partly for tasks such as fighting forest fires and maritime search and rescue operations, the Kunlong is also capable of transporting large numbers of troops and military equipment to China's South China Sea claims.
A promotional video produced by the Aviation Industry Corporation of China, China's main manufacturer of civilian and military aircraft, showed the four-propeller seaplane making its maiden flight in December.
CHINA DENOUNCES PASSAGE OF BRITISH SHIP
China denounced the passage of the British warship HMS Albion close to Chinese-claimed islands in the South China Sea's Paracel group, in a development that could affect negotiations on a post-Brexit trade agreement between the sides.
Chinese Foreign Ministry spokeswoman Hua Chunying said last week that China's navy "conducted identification and verification over the relevant British warship in accordance with law and warned it off the waters."
The Albion reportedly passed by the islands on Aug. 31 while sailing from Japan to Vietnam.
The ship's passage "infringes on China's sovereignty," Hua said. "We strongly urge the British side to immediately stop such provocations so as to avoid undermining the general picture of China-UK relations and regional peace and stability."
An editorial in the official newspaper China Daily referred to an agreement to explore a free trade pact after Britain leaves the European Union, but warned that "any act that harms China's core interests will only put a spanner in the works."
"The reckless actions by the British navy to challenge China's sovereignty can only be explained by the country wanting to curry favor with the United States," the paper said.
The U.S. Navy routinely draws China's ire by sailing past Chinese-held islands in what are known as "freedom of navigation operations."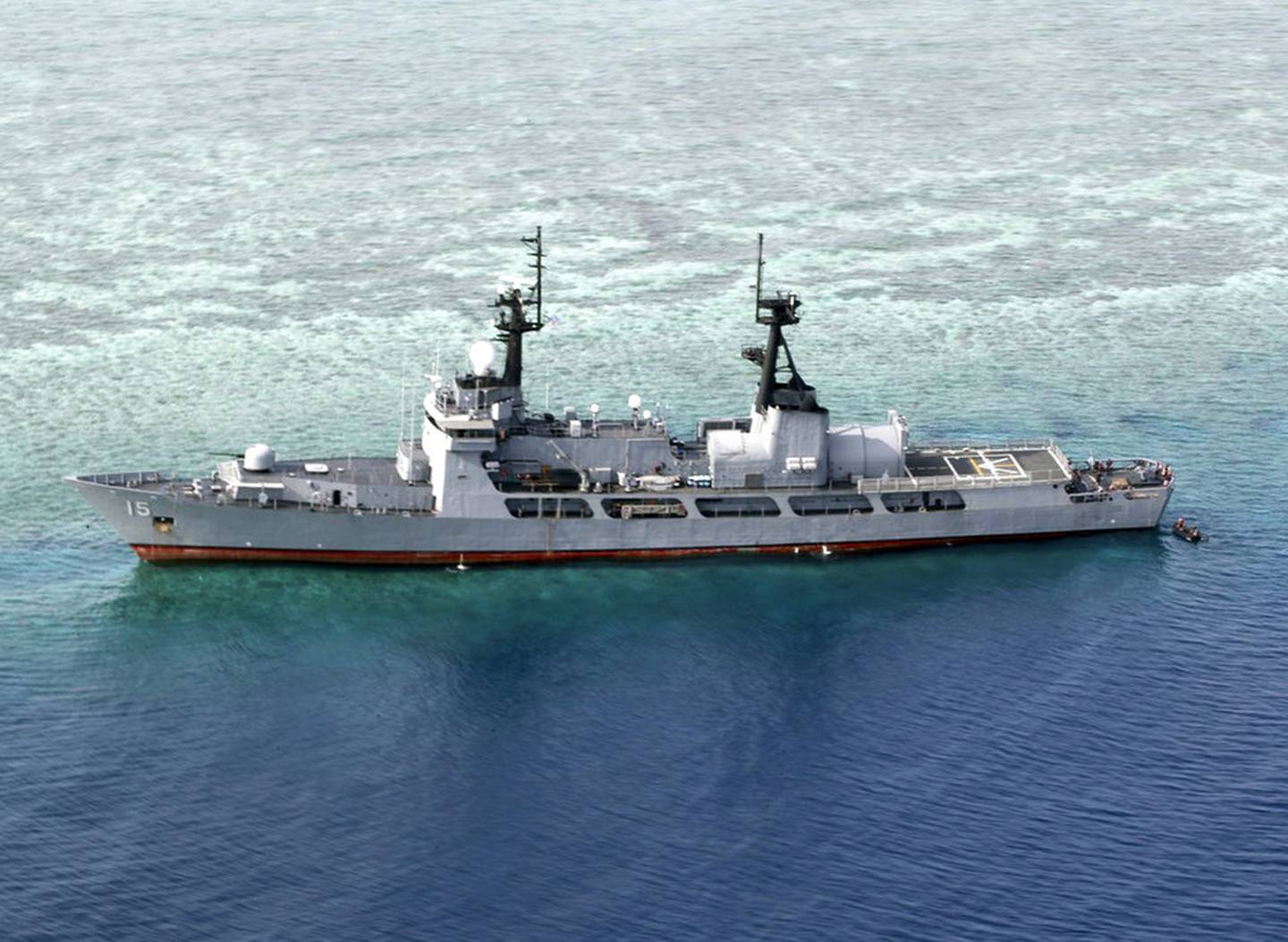 PHILIPPINES EXTRICATES GROUNDED WARSHIP
The Philippine navy extricated one of its largest warships from the shoal where it ran aground late last month near a hotly disputed region in the South China Sea.
Two Philippine security officials told The Associated Press that tugboats were used to pull the BRP Gregorio del Pilar from the shallow fringes of Half Moon Shoal, which the Philippines calls Hasa Hasa. The military later confirmed the successful extrication.
RELATED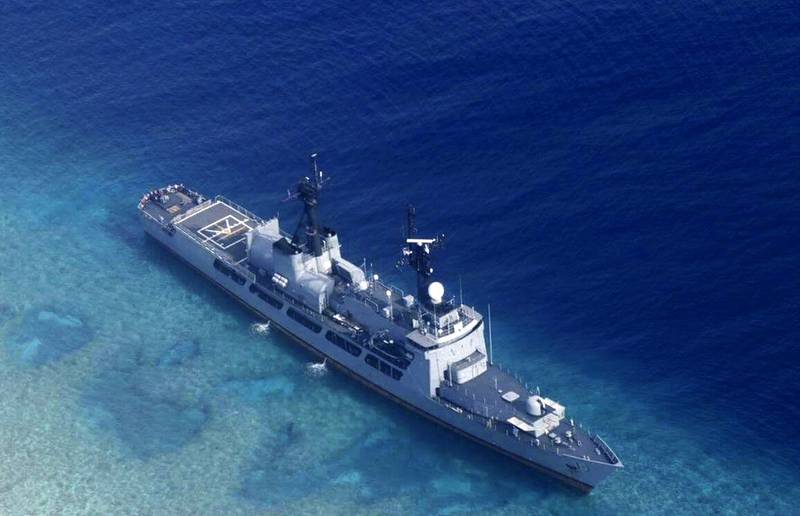 The frigate, which was being towed back to a Philippine port, ran aground during a routine patrol, damaging some of its propellers. Its more than 100 crewmen were unhurt.
The barren shoal is on the eastern edge of the disputed Spratly archipelago, where China has built seven disputed reefs into man-made islands and reportedly installed missile defense systems.
Philippine defense officials notified their Chinese counterparts after the accidental grounding of the Philippine Navy frigate at the shoal to avoid any misunderstanding, said the two Philippine officials, who spoke to the AP on condition of anonymity because they were not authorized to discuss the issue publicly.
Defense Secretary Delfin Lorenzana said last week that China offered to help but that the Philippines would handle it.
The Philippines has been one of the most vocal critics of China's assertive moves in the disputed waters. In 2016, it largely won a complaint it lodged before an international tribunal that invalidated Beijing's sweeping territorial claims in the South China Sea.
Philippine President Rodrigo Duterte, however, took steps to revive once-frosty ties with China after he took office in 2016 as he sought infrastructure funding and more trade and investment from Beijing.
Associated Press writer Jim Gomez in Manila, Philippines, contributed to this report.
Share: