There's no place in the service for those who can't go to sea or take on overseas duty, the Navy's top personnel officer told sailors on Tuesday.
"If you go 12 consecutive months, not qualified for sea duty — which is our rough metric for deployability in the Navy because we're a seagoing service — then you are subject to processing for administrative separation, " Chief of Naval Personnel, Vice Adm. Bob Burke announced during an online all hands call Sept. 25.
"This doesn't necessarily mean you will be separated, but you will be looked at for separation."
The edict goes into effect on Oct. 1. It's echoed in NavAdmin message 239/18, which was released on Tuesday, too.
Burke's message indicates that the Navy won't only go tough on sailors for medical issues but also for legal or administrative problems, with personnel undergoing review if they exceed the new 12-month deadline.
RELATED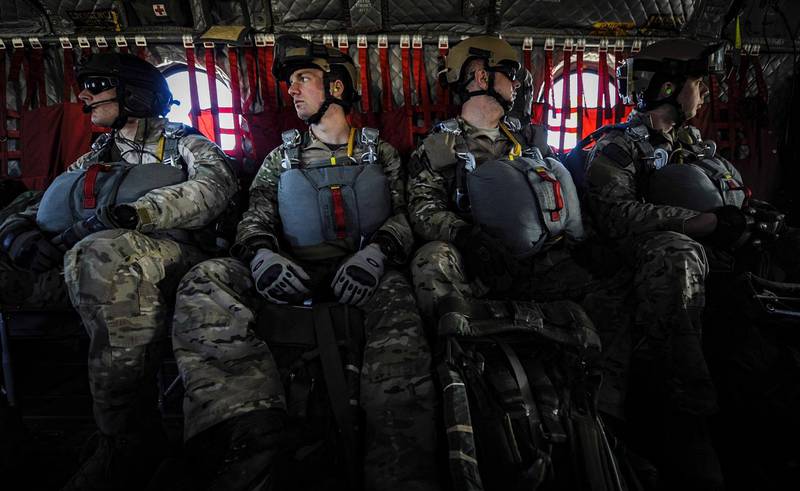 Burke said there will be some exceptions to the hard and fast policy for those who are unable to deploy due to pregnancy or combat-related injuries, among other reasons to let sailors stay in service.
"We'll look at this on a case basis and extenuating circumstances will be considered," Burke said.
Sailors who go over the one-year deadline but are already toiling to deploy again could receive more time to get in shape to ship out, Burke indicated.
"We will look at those who have started the evaluation process and have follow-on appointments, we understand that," he said. But what this means is now, the ability to go to sea or overseas assignments will be constantly looked at, whether they're on limited duty or not and even while they're on shore duty, too.
"Every time you go see the doctor for anything, any kind of medical visit we're going to look at you for sea duty and overseas screening, too," Burke said. "[The plan is to] keep really up-to-date records so we have fewer surprises when it comes to order writing time."
Data detailers at Navy Personnel Command now can peek at sailors' medical status to see if they can be cut orders.
Last year, the Navy opened up their detailing windows to as much as a year out from rotation dates to help the service cope with a number of sailors who were ineligible for sea duty or overseas assignments.
"These last minute surprises should now be kept to a minimum," Burke said. "With the longer detailing windows, if there is something that's come up we will have plenty of time to identify a new relief and get them there in time to avoid gaps in critical overseas billets."
The crackdown isn't just a Navy effort, but comes directly from Secretary of Defense Jim Mattis. The retired Marine four-star general wants to slash the number of troops who can't be deployed — roughly 235,000 service members, or 11 percent of the 2.1 million active-duty and reserve personnel.
That mirrors a 2013 analysis by the Navy's internal watchdog agency, the Naval Audit Service, that estimated up to 16,000 sailors could not deploy — a number four times greater than the service's actual limited duty population at the time.
That triggered widespread changes across the Navy to make sure sailors can't hide their true deployment status from the service.
"We're in a new game, here, our potential adversaries are working overtime to overtake us," Burke said "We've got to be lean and lethal, we don't have a lot of room to be carrying people on the books that aren't able to be in warfighting trim."
Mark D. Faram is a former reporter for Navy Times. He was a senior writer covering personnel, cultural and historical issues. A nine-year active duty Navy veteran, Faram served from 1978 to 1987 as a Navy Diver and photographer.
Share: