TOKYO — Japan announced Friday that it won't send a warship to an international fleet review hosted by South Korea next week because it could not accept Seoul's request that it remove the Japanese navy's "rising sun" flag.
Defense Minister Takeshi Iwaya told reporters that Japan had notified the South Korean government of its decision.
"Unfortunately, we have come to a situation where we have no choice but to pass on our participation in the international fleet review," Iwaya said.
Many South Koreans see the flag as a symbol of Japan's World War II aggression, and protested its use during the Oct. 10-14 event near Jeju island.
South Korea's navy expressed regret over Japan's withdrawal and said the decision must not affect efforts to improve relations between their naval forces.
"Japan wasn't able to accept the fleet review principles notified by our navy and we couldn't accept Japan's position," it said in a statement. "The naval forces of both countries will continue military exchanges and efforts to strengthen friendship."
RELATED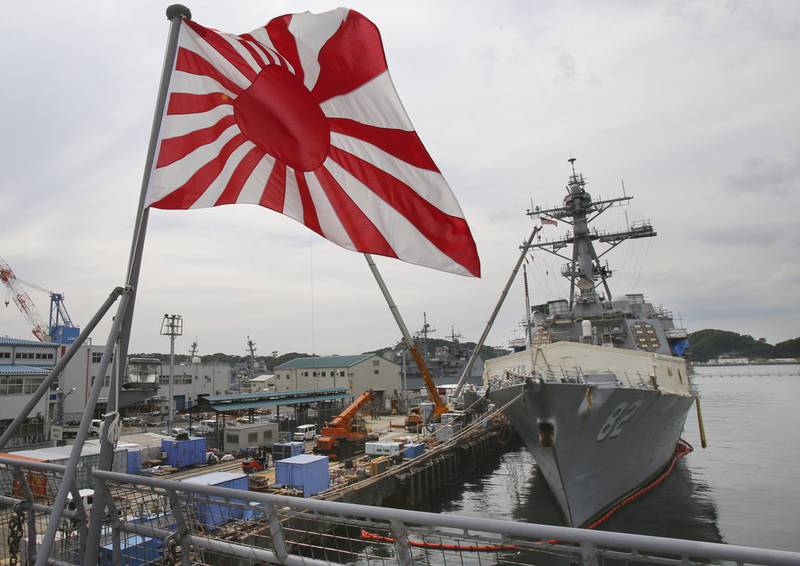 South Korea's navy had asked all 14 countries participating in the fleet review to display only their national flags and the South Korean flag on their vessels, a request apparently aimed at preventing the Japanese destroyer from flying the "kyokujitsuki."
Japanese officials say the flag, which portrays a red sun with 16 rays extending outward, is mandatory for Japan's naval ships under domestic laws. They say the flag is also widely recognized as identification for the Japanese military under an international maritime convention.
On Thursday, military Chief of Staff Katsutoshi Kawano said the rising sun flag is the Maritime Self-Defense Force sailors' "pride" and "we absolutely do not go if we have to remove the flag."
Iwaya said Japan repeatedly explained its position but the two sides could not close the gap. "It's regrettable," he said.
Japan will continue efforts to promote defense cooperation with South Korea, which is key to regional peace and stability, he said.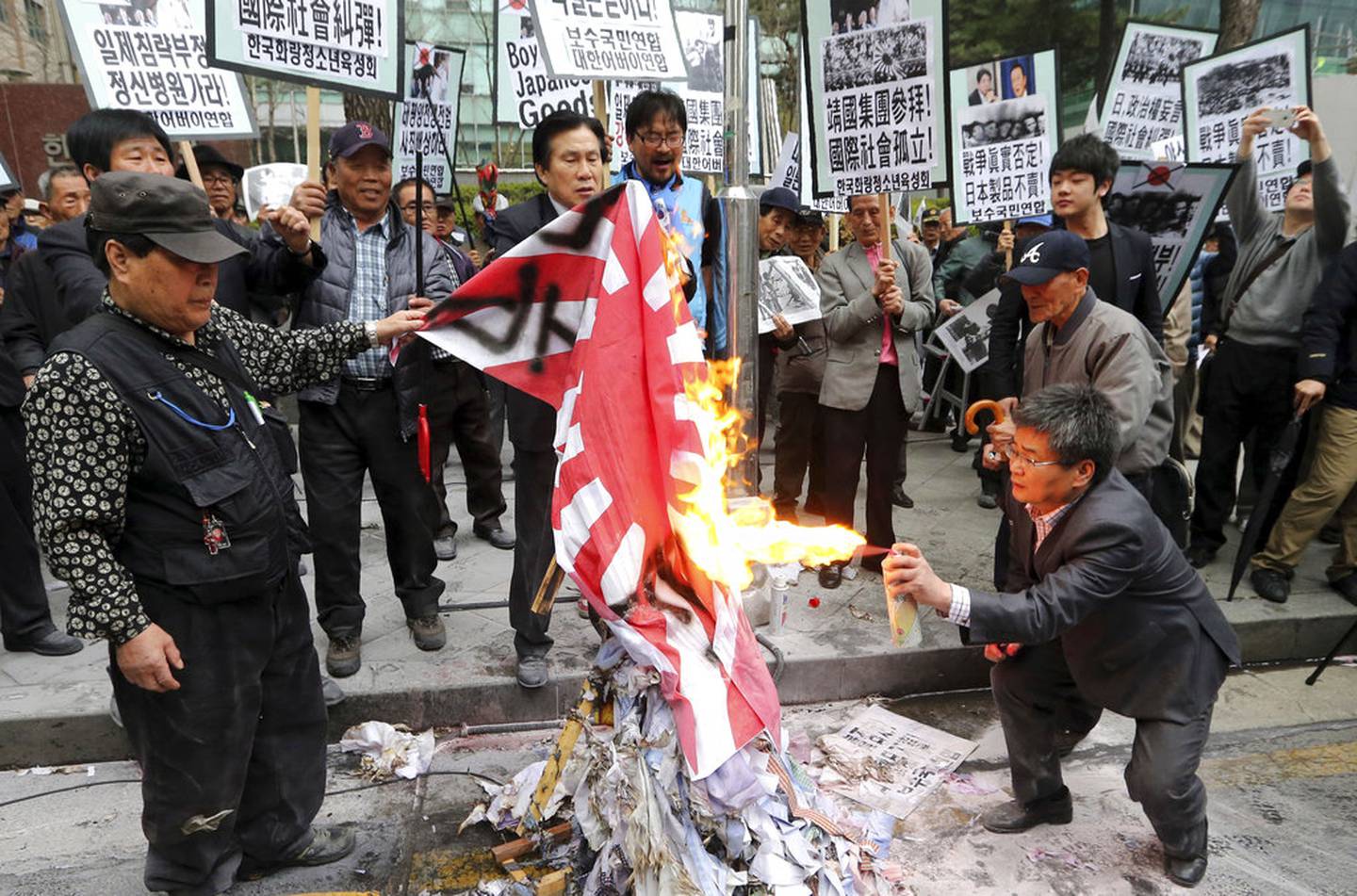 South Korean Foreign Minister Kang Kyung-wha had urged Japan to consider how South Koreans remember its brutal 1910-1945 colonization of the Korean Peninsula.
Japanese naval ships flying rising-sun flags participated in fleet reviews in South Korea in 1998 and 2008. But anti-Japanese sentiment has since grown in South Korea, especially over a 2015 bilateral agreement aimed at settling a decades-old dispute over Korean women forced to provide sex for the Japanese wartime military.
Associated Press writer Kim Tong-hyung in Seoul, South Korea, contributed to this report.
Share: