The Coast Guard has halted a search for two people who went missing on the Mississippi River Wednesday.
Katelyn Carlisle and Rueben Arellano disappeared in the water near Bootheville, Louisiana, on Wednesday morning after their 32-foot workboat capsized.
The Coast Guard scrambled an MH-65 Dolphin rescue helicopter crew from Air Station New Orleans to search for the pair last seen near Mile 18 of the river.
They were soon joined in the air by a Plaquemines Parish Sheriff's Office helicopter and on the water by two Coast Guard boat crews from Station Venice and another from the cutter Mako, plus boat teams from the Louisiana Wildlife and Fisheries and Branch Pilots.
RELATED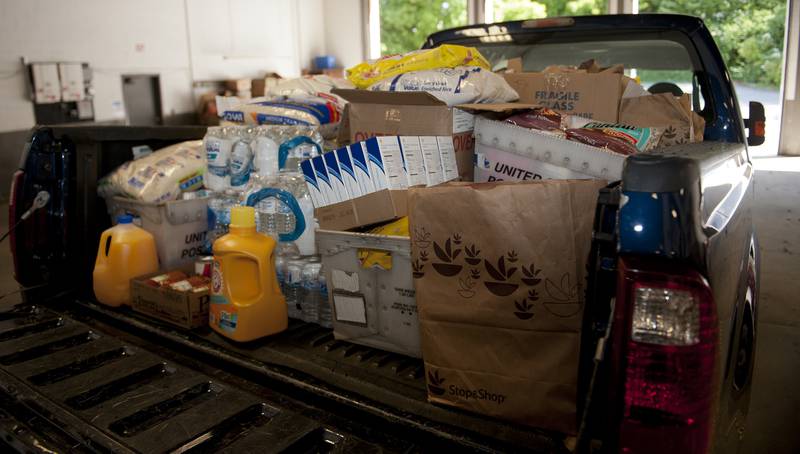 The Coast Guard dragnet sprawled over 130 square nautical miles and ran for 27 hours, officials told Navy Times.
"Suspending our search is never an easy decision to make," said Cmdr. Michael Wolfe, a search and rescue mission coordinator at Coast Guard Sector New Orleans, in a written statement emailed to Navy Times. "The Coast Guard, along with local and state responders, spared no efforts over the past day, but unfortunately we did not locate the missing individuals. Our prayers and condolences are with the families of the missing individuals."
The Coast Guard reopened river traffic at 8 p.m. Wednesday.
The Plaquemines Parish Sheriff's Office took control of the ongoing search, according to the Marine Spill Response Corporation.
Arellano and Carlisle worked for MSRC, a not-for-profit oil spill response service that helps mitigate damage to the environment.
"As the recovery efforts transition to the local Sheriff's office, MSRC will do everything possible to assist them with finding our missing employees," the company posted on its website. "We are maintaining close communication with the families of Katelyn Carlisle and Ruben Arellano and providing them with needed support."
According to MSRC, salvage operations continue about 150 feet north of where the workboat capsized. A side scan sonar found the boat Thursday morning and MSRC is working with salvors and divers to rig the vessel and lift it out of the river.
MSRC officials say that salvage operations have been dogged by poor visibility, chilly water and currents rising to 4 knots, forcing them to suspend efforts on Thursday evening.
But crews vowed to resume recovery operations on Friday.
"While we are anxious to recover the vessel and hope to locate our missing team members and loved ones, MSRC is proceeding with the required care to ensure a safe lift on Friday," the company posted.
Prine came to Navy Times after stints at the San Diego Union-Tribune and Pittsburgh Tribune-Review. He served in the Marine Corps and the Pennsylvania Army National Guard. His awards include the Joseph Galloway Award for Distinguished Reporting on the military, a first prize from Investigative Reporters & Editors and the Combat Infantryman Badge.
Share: