The U.S. Attorney's office has granted testimonial immunity to seven SEALs tied to the war crimes case against Chief Special Warfare Operator Edward "Eddie" Gallagher, who is accused of executing a wounded Islamic State prisoner in Iraq in 2017.
As cooperating witnesses for a general court-martial convened by Navy Region Southwest commander Rear Adm. Yancy B."Lurch" Lindsey, they already had been sheltered from any future criminal charges that could be brought under the Uniform Code of Military Justice.
In exchange for sworn testimony against Gallagher, the U.S. Department of Justice in Washington, D.C., has now extended that immunity to potential prosecution in civilian federal court.
"DOJ immunity is neutral for the defense and the prosecution," said Navy Region Southwest spokesman Brian O'Rourke. "It just means that it affords witnesses the chance for them to give their testimony unfettered."
A large dossier of investigative and legal files provided to Navy Times revealed Friday that several SEALs have sought both testimonial and transactional immunity.
While testimonial immunity would protect these SEALs on the witness stand from being charged for crimes they admit under oath to committing, it doesn't necessarily shield them from the testimony of others who also provide evidence in a courtroom.
For example, a SEAL might concede that he violated a law in his testimony but still could be prosecuted because of the sworn statements of fellow witnesses or other corroborating evidence that was obtained independently from his his words in court.
Transactional immunity offers a SEAL blanket protection from future prosecution and it's routine for attorneys to seek both forms of protection for their clients.
Because the SEALs are in operational teams or plan to return to deployable units, the military has asked Navy Times not to release their names.
Prosecutors say that several of these SEALs have not only accused Gallagher of premeditated murder, but also could testify about a range of other alleged war crimes, including accusations that Gallagher used his sniper rifle to shoot at innocent civilians near Islamic State-controlled Mosul.
Gallagher also is alleged to have threatened witnesses in an effort to cover up his misdeeds once SEAL Team 7 returned to California.
RELATED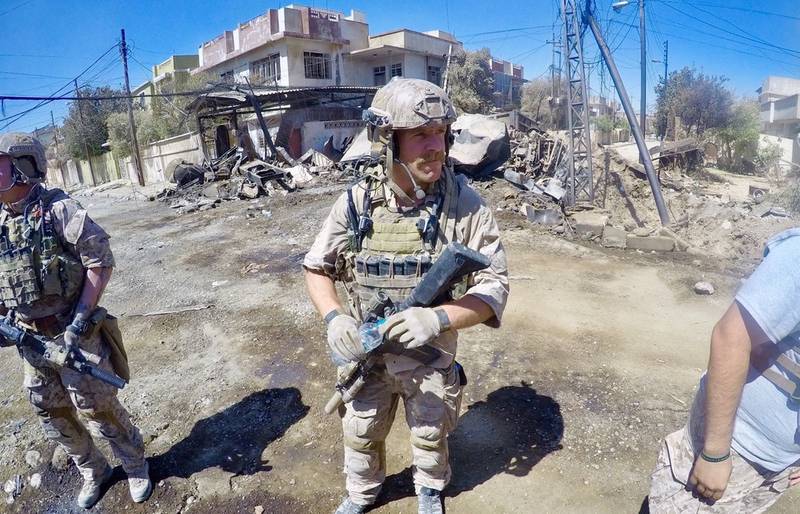 Texas-based defense attorney Colby Vokey declined comment on the latest twist in the case because Gallagher's legal team had not been informed about the immunity offers from either the Attorney General's prosecutors or officials at Navy Region Southwest.
"We're still expecting to hear back from DOJ on these requests for immunity," he said.
Gallagher is accused of stabbing to death a young Islamic State detainee and attempting to shoot innocent civilians with his sniper rifle near Mosul in 2017.
Military prosecutors also have accused one of Gallagher's commissioned officers, Lt. Jacob "Jake" Portier, of allegedly covering up the war crimes, charges he's denied.
On Tuesday Gallagher and his attorneys return to a Naval Base San Diego courtroom in a bid to suppress evidence obtained by investigators, including his alleged confession to a troop chief petty officer.
A different showdown looms there on Feb. 15, when Portier's civilian defense attorney, Jeremiah J. Sullivan III, squares off against lead Navy prosecutor Cmdr. Chris Czaplak.
In an attempt to probe what he considered an unlawful and draconian gag order instituted by military leaders to scuttle Portier's defense, Sullivan has vowed to call a slate of high-ranking witnesses from the SEAL community, including the commodore of Naval Special Warfare Group 1, Capt. Matthew D. Rosenbloom, as well as Rosenbloom's staff judge advocate, Lt. Keleigh Anderson, and NCIS special agent Joseph Warpinski, who spearheaded the law enforcement probe into the alleged war crimes.
Also on his list are two potential star witnesses for the prosecution against both Portier and Gallagher — a special warfare operator first class who served as the lead petty officer in Team 7′s Alpha Platoon during the 2017 deployment and a lieutenant who served as the assistant officer in charge of the SEALs near Mosul.
Prine came to Navy Times after stints at the San Diego Union-Tribune and Pittsburgh Tribune-Review. He served in the Marine Corps and the Pennsylvania Army National Guard. His awards include the Joseph Galloway Award for Distinguished Reporting on the military, a first prize from Investigative Reporters & Editors and the Combat Infantryman Badge.
Share: