The Navy's top uniformed personnel officer told sailors in a virtual all hands call today that's he's ready to expand the pilot program that gives sailors spot advancements when they take on the toughest jobs.
"We piloted that last year for senior chiefs and master chiefs," Vice Adm. Bob Burke, the Navy's personnel chief told sailors Wednesday. "In June, we'll have some opportunities for E-5s to advance to E-6 for taking hard jobs in hard locations."
And he's considering further expansions of the Navy's "Advance to Vacancy" program to "trickle that down for all pay grades."
"So, if you're a hard-charging sailor, looking to go a hard job in a hard place, you can speed up your advancement" Burke said.
RELATED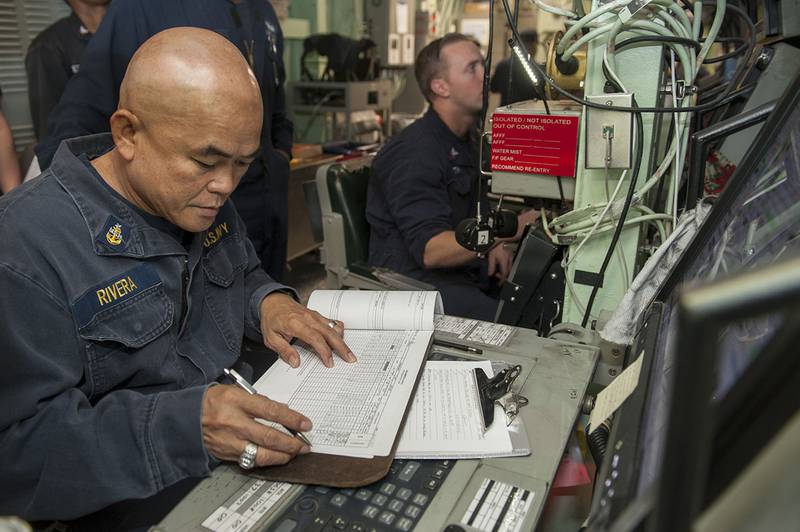 Burke didn't detail just what the tough jobs were, but in a recent interview with Navy Times he said that the first round of advancements will go to sailors willing to train recruits at Great Lakes or hit the streets as a recruiter.
"We will offer opportunities for top-notch second class petty officers to apply for recruit division commander assignments at [Recruit Training Command] or apply for recruiting assignments," he said.
Officials recognize those assignments as "sea duty ashore" billets because they require long hours and tough performance standards.
Burke's plan offers E-6 to volunteers, but they will need a recommendations from their commands and pass the screening requirements for the job. They'll get the advancement when they sign up for the duty and get selected for orders.
Burke credited a heating "war for talent" as the sea service expands to a force of 354,000 volunteers over the next four years for spurring the reforms.
Recruit Training Command received more billets in 2018 to hike their ability to handle larger numbers of recruits arriving in the coming years, according to Lt. Cmdr. Fred Martin, spokesman for Navy Service Training Command in Great Lakes.
"We need quality sailors to fill those billets and train the Navy's next generation and we're hoping these incentives will help us accomplish that," he said.
RELATED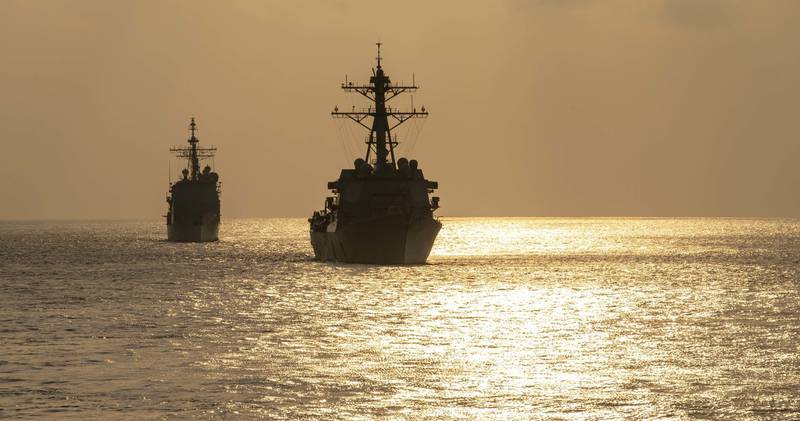 Burke said last year's trial program that advanced chiefs and senior chiefs willing to fill E-8 and E-9 slots in normally undesirable locations delivered to good results.
"We had 91 applicants and our pilot the board met on Aug. 15," he said. "We eventually selected 19."
Calling it a "tough board," Burke said the 19 sailors were advanced when they received their orders and most are now arriving at their new duty stations.
In these programs, the advancements start out as temporary advancements that are later made permanent.
For those boosted to E-6, the shift becomes permanent after completing a minimum of 30 months in the billet — unless they get advanced through the exam cycle or the Meritorious Advancement Program, or MAP.
For those in the chiefs mess, the advancement becomes permanent only when they're selected at the next "regularly scheduled selection board."
If they don't get that nod, they revert to their last permanent grade when they exit the billet.
Burke told Navy Times that he's advised the E-8 and E-9 selection boards that those sailors in spot advanced billets "need to be given special consideration" and deserve to be permanently advanced "if they're performing the duties of that rank in that spot promoted assignment."
For other enlisted slots, Burke is eyeing "sea intensive short assignments" such as the Afloat Training Group or shore maintenance billets as good candidates for volunteers willing to take spot advancements.
Burke said the focus will be on "getting and maintaining our fleet readiness and warfighting readiness" where he needs the "best sailors to go to those hard jobs."
With the carrot of advancement, he believes "there's something in it for motivated sailors."
Mark D. Faram is a former reporter for Navy Times. He was a senior writer covering personnel, cultural and historical issues. A nine-year active duty Navy veteran, Faram served from 1978 to 1987 as a Navy Diver and photographer.
Share: