A junior officer has been charged with raping and stalking another sailor, including allegedly sending a grim message to her with a photo of a stabbed pumpkin.
Ensign Brendan W. Butler, 25, a surface warfare officer in training on board the amphibious transport dock Mesa Verde, had previously been in a relationship with the accuser, according to his civilian defense attorney, Benjamin Beliles.
The woman's name and rank are redacted in charge sheets provided to Navy Times.
Butler is charged with raping the woman in Los Angeles in October 2017 and for abusive sexual contact on two separate January 2018 incidents on board the amphibious transport dock Portland, when he allegedly grabbed her buttocks and genitalia, according to charge sheets.
Beliles said his client will plead not guilty to all charges.
"He did not engage in the misconduct that has been alleged against him," Beliles said in an email. "My client did not sexually assault her and we are confident that justice will be done in the end."
RELATED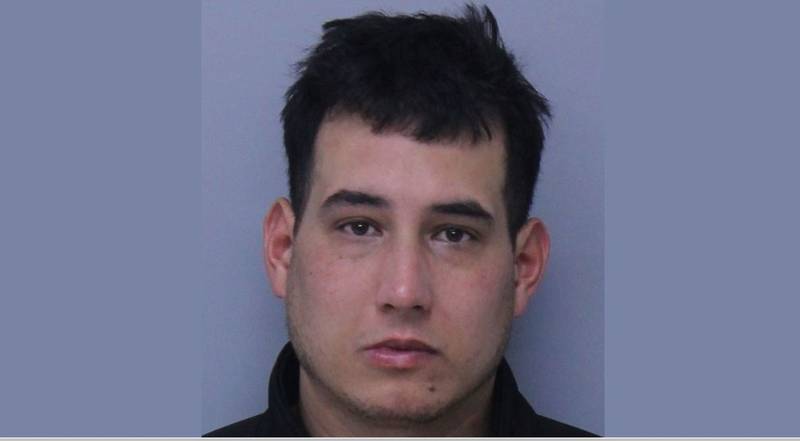 Butler is also charged with stalking in connection to several alleged incidents from October 2017 to January 2018, according to charge sheets.
During that time, Butler stabbed a pumpkin the woman had carved and sent her a photo of it, prosecutors allege.
When she was slated for an underway on board the Portland, he allegedly volunteered to join the crew at the same time, "thereby inducing in (the woman) a reasonable fear of bodily harm," charge sheets state.
Butler allegedly cornered and physically assaulted her at a wedding, followed her home from a party and also entered her apartment without being invited inside, according to charge sheets.
Prosecutors also accuse the officer of entering her vehicle without permission and pushing the woman against a wall in Atlanta in November 2017.
Butler "is saddened that the relationship with the complaining witness in this case ended in this manner," Beliles said. "It's tragic that a relationship's ending has to be played out in the court system."
The trial is scheduled to begin in July in Norfolk, Beliles said.
Originally from Massachusetts, Butler was commissioned in 2016 through the Naval Reserve Officer Training Corps program at the College of The Holy Cross in Worcester, according to his service records.
The Mesa Verde is his first assignment.
Geoff is a senior staff reporter for Military Times, focusing on the Navy. He covered Iraq and Afghanistan extensively and was most recently a reporter at the Chicago Tribune. He welcomes any and all kinds of tips at geoffz@militarytimes.com.
Share: