Pinning on the anchors of a chief petty officer in both the Selected Reserve and the Reserve Full-Time support communities got a littler tougher this year.
That's the takeaway from the Fiscal Year 2020 Selected Reserve and Full-Time Support E-7 board that convened Monday in Millington, Tennessee. While the selection board is expected to make the picks by June 7, the Navy released this year's lists of quotas and both indicated that opportunities to get ahead shrank.
The Navy set a benchmark of advancing 16 percent of drilling reservist first class petty officers to E-7, down 1 percent from last year's quotas and 10 percent below the FY16 list.
Although the board will choose 475 selectees — 27 more than last year — the number of first class petty officers in the pool grew to 2,951, 365 more than last year.
The good news: There's at least one quota in 64 of the 67 ratings in the drilling reserve, statistically giving those at the very front a chance to move up. Last year, 339 eligible sailors in 15 ratings had no chance to advance.
Only three ratings are marked as having no eligible candidates for this cycle.
RELATED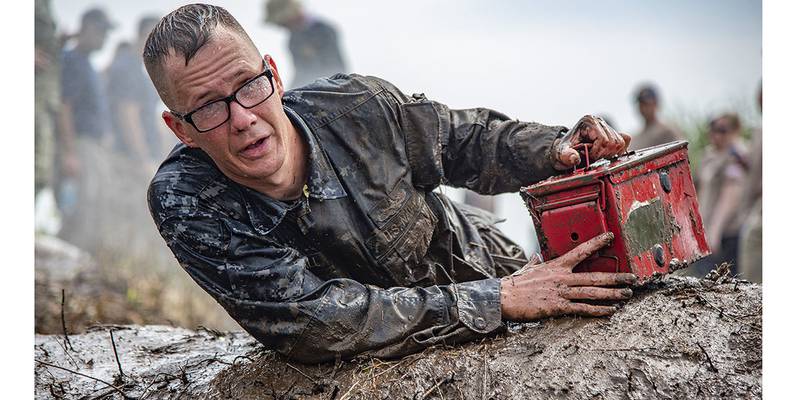 After five consecutive years of increasing opportunities to advance, this year saw a dip in the chances for Full-Time Support reservists to get ahead.
The board this year will sift through the records of 1,036 first class petty officers vying for 216 slots in 22 enlisted ratings.
That works out to just below a 21 percent advancement rate, down from 26 percent last year.
The board will see 13 more sailors competing this year but there are 46 fewer quotas.
The office of the Chief of Naval Personnel indicated that the average rate of advancement over the past 10 years is just below 19 percent.
Monday's convening of the reserve board ushers in this year's season of advancements to chief. It continues on June 27 when the active-duty board is expected to begin work, a session that's expected to last until July 19.
Traditionally, active selectees will be announced in early August, with a pinning day for the entire sea service pegged for Sept. 16.
You can check out the FY 2020 Selected Reserve E-7 quotas by rating here and the FY 2020 Full-Time Support E-7 quotas by rating here.
Mark D. Faram is a former reporter for Navy Times. He was a senior writer covering personnel, cultural and historical issues. A nine-year active duty Navy veteran, Faram served from 1978 to 1987 as a Navy Diver and photographer.
Share: