The man authorities say breached a gate at Joint Expeditionary Base Fort Story in a truck before striking a Navy police cruiser and killing a sailor inside has been charged with involuntary manslaughter, according to Virginia Beach Police.
Nathaniel Lee Campbell, 38, of Shenandoah, Virginia, is in the custody of the Virginia Beach Sheriff's Office, the Virginia Beach Police Department said in a news release early Thursday.
Master-at-Arms 3rd Class Oscar J. Temores was responding to a report of a gate runner around 7:35 p.m. Saturday when his police cruiser was struck head on by a 2004 Chevrolet Silverado pickup driven by Campbell at the intersection of Atlantic Avenue and Leyte Street, the Navy and police said.
Both drivers were taken to Sentara Virginia Beach General Hospital where Temores died.
RELATED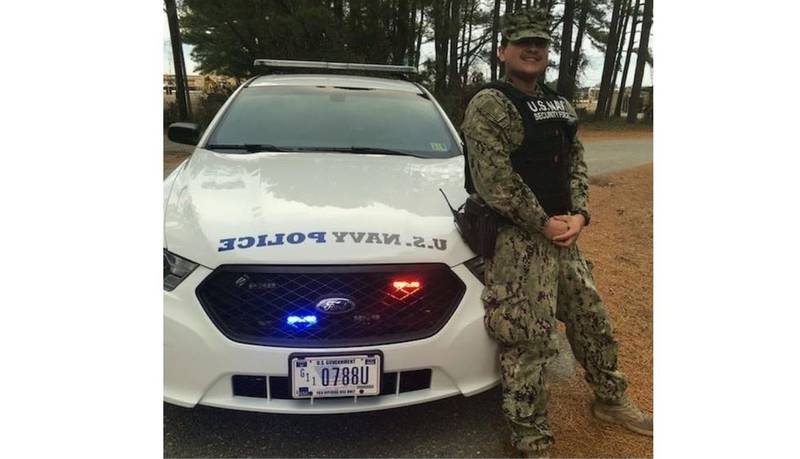 According to the Navy and police, Campbell sped through an outgoing lane at Gate 8 gain to access Fort Story.
Joint Expeditionary Base Little Creek-Fort Story commanding officer Capt. Joey Frantzen said earlier this week that Campbell was on base for "very short period of time" before striking Temores' vehicle.
The incident remains under investigation by members of the Virginia Beach Police Department's Fatal Crash Team.
A search of online Virginia court records shows that a Nathaniel Campbell matching a similar description as the man accused in Temores' death faced a misdemeanor reckless handling of a firearm charge in late December 2009 in Page County General District Court — where Shenandoah is located — for which he was found guilty.
He received a 60 day suspended sentence and a year of unsupervised probation.
It appears that same Nathaniel Campbell also has been ticketed for multiple traffic violations, including speeding, and was cited in April 2015 for driving on a suspended or a revoked license.
He later was found guilty of that offense, too.
Within days of that incident, he was arrested on charges including misdemeanor assault and battery of a family member and a felony charge of strangling another causing injury.
Campbell entered an Alford plea of guilty to those charges in June 2015 in Page County Circuit Court.
In an Alford plea, the accused denies guilt but admits that a court has enough evidence to convict on the charges. A charge that he also made a bomb or burning threat was dropped later.
Campbell received a five-year suspended sentence on the felony charge and a 90 day sentence with 29 days suspended on the misdemeanor charge, according to the court records.
He also received four years of supervised probation.
Court records show that a Nathan Campbell was arrested Dec. 29, 2015 and charged with public swearing and intoxication in Harrisonburg/Rockland County General District Court.
It's unclear in the court records if that triggered more charges, but in early 2016 Campbell was arrested and charged in Page County Circuit Court for violating the terms of his probation.
It appears from online court records that Campbell spent several months in confinement in connection with those violations.
RELATED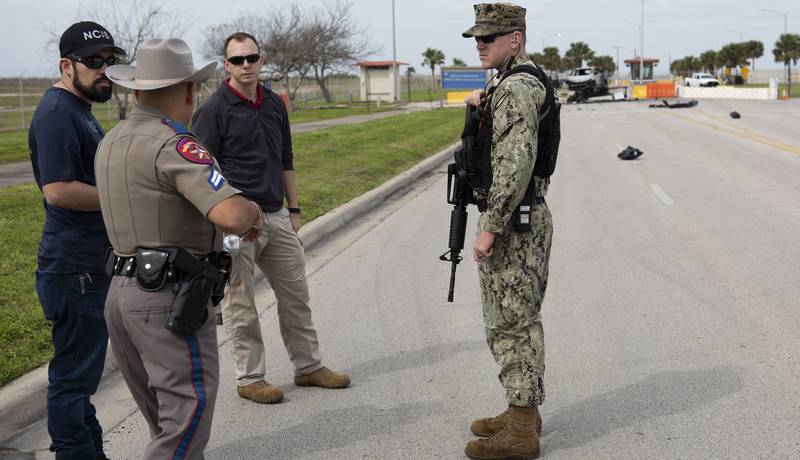 The town of Shenandoah is located in Virginia's rural Shenandoah Valley, 25 miles east of Harrisonburg, and more than 200 miles from Fort Story, which sits at the mouth of the Chesapeake Bay.
A woman reached by phone by Navy Times Thursday morning identified herself as Campbell's mother.
She could not be reached again later Thursday.
Courtney Mabeus is a senior writer at Navy Times. Mabeus previously covered the military for The Virginian-Pilot, in Norfolk, Va., where she first set foot on an aircraft carrier.
Share: