After seven fights spread over nearly three years in the UFC, Tim Johnson will return to the cage for a new promotion in October and try to defeat a familiar name among fans of mixed martial arts heavyweights.
Johnson, who left the Minnesota National Guard as a sergeant in the midst of his UFC run, will battle Cheick Kongo at Bellator 208 on Oct. 13 at Nassau Coliseum in Uniondale, New York. It'll be the first fight for Johnson (12-4) under the Bellator banner, and it comes on the undercard of one of the promotion's most-hyped bouts: a heavyweight tournament clash between Fedor Emelianenko and Chael Sonnen.
Johnson's bout will be part of the main card, which will air live on the Paramount Network. It was first reported by ESPN's Ariel Helwani.
RELATED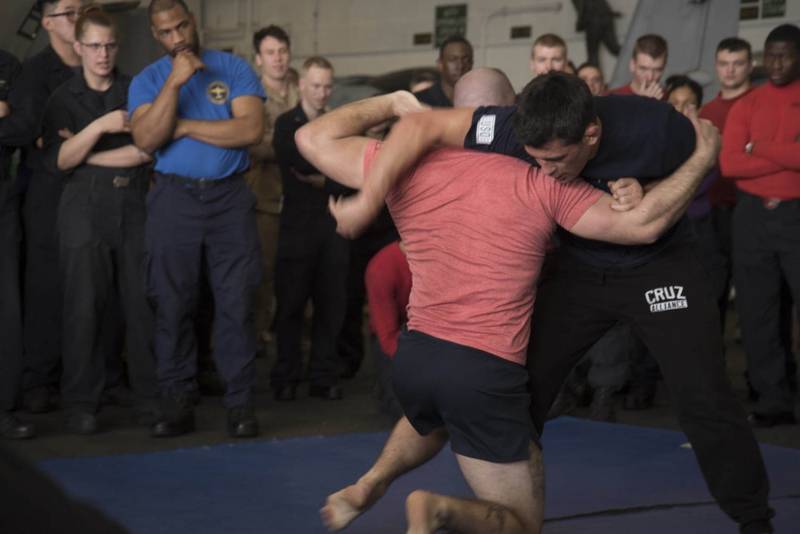 Kongo, 43, is 10-2 for the promotion and on a six-fight win streak, the longest of a career that started in 2001. Kongo's 28-10-2 career mark includes a 2007 win over MMA legend Mirko "Cro Cop" Filipovic; losses to Frank Mir, Mark Hunt and Cain Velasquez; and a win over Pat Barry in 2011 that some consider one of the most remarkable comebacks in MMA history.
Johnson went 4-3 in the UFC, alternating between wins and losses before a unanimous-decision win over previously unbeaten prospect Marcelo Golm in Brazil in February. The former Guardsman, who fights out of North Dakota, received attention in fight circles for somewhat inadvertently launching a crowd-funding effort to pay for the travel of members of his fight team.
Johnson enlisted in 2007 and worked convey security as part of a Kuwait-based unit during Operation New Dawn. He left service in 2016 to focus on his UFC commitments, though he has expressed interest in rejoining the Guard.
Kevin Lilley is the features editor of Military Times.
Share: