Wounded warriors healing from the physical and mental injuries of war now have a new refuge to call home during recovery.
The Warrior Retreat at Bull Run in Haymarket, Virginia, opened a second home on its 37-acre countryside campus this week, hoping to boost its capacity to host more than 500 service members, families and caregivers each year.
Shirley Dominick, founder and CEO of Serve Our Willing Warriors, the organization behind the retreat, said in a news released that based on experience, she knows the new home will help "save lives, save marriages and give hope to warriors and families."
The new PenFed Foundation Home, named for its donor, boasts 4,532 square feet with five bedrooms and bathrooms, as well as a loft, basement recreation area and an open floor plan. The space can host one family for up to six days a week. Outside, families can participate in outdoor activities, such as hiking, fishing and horseback riding and helicopter rides. There are also opportunities for physical therapy, canine therapy and family counseling.
"When my family came to the Warrior Retreat at Bull Run, we checked all our problems at the gate and had a week of fun and relaxation," Army Sgt. First Class Ben Heffron said during the grand opening ceremony Wednesday. The Iraq and Afghanistan veteran, now in the Warrior Transition Battalion at Fort Belvoir, has stayed at the Warrior Retreat twice.
"During our stay, the community came out and showed their warmth and loving care. The PenFed Foundation Home shows incredible continued support for warriors," he said.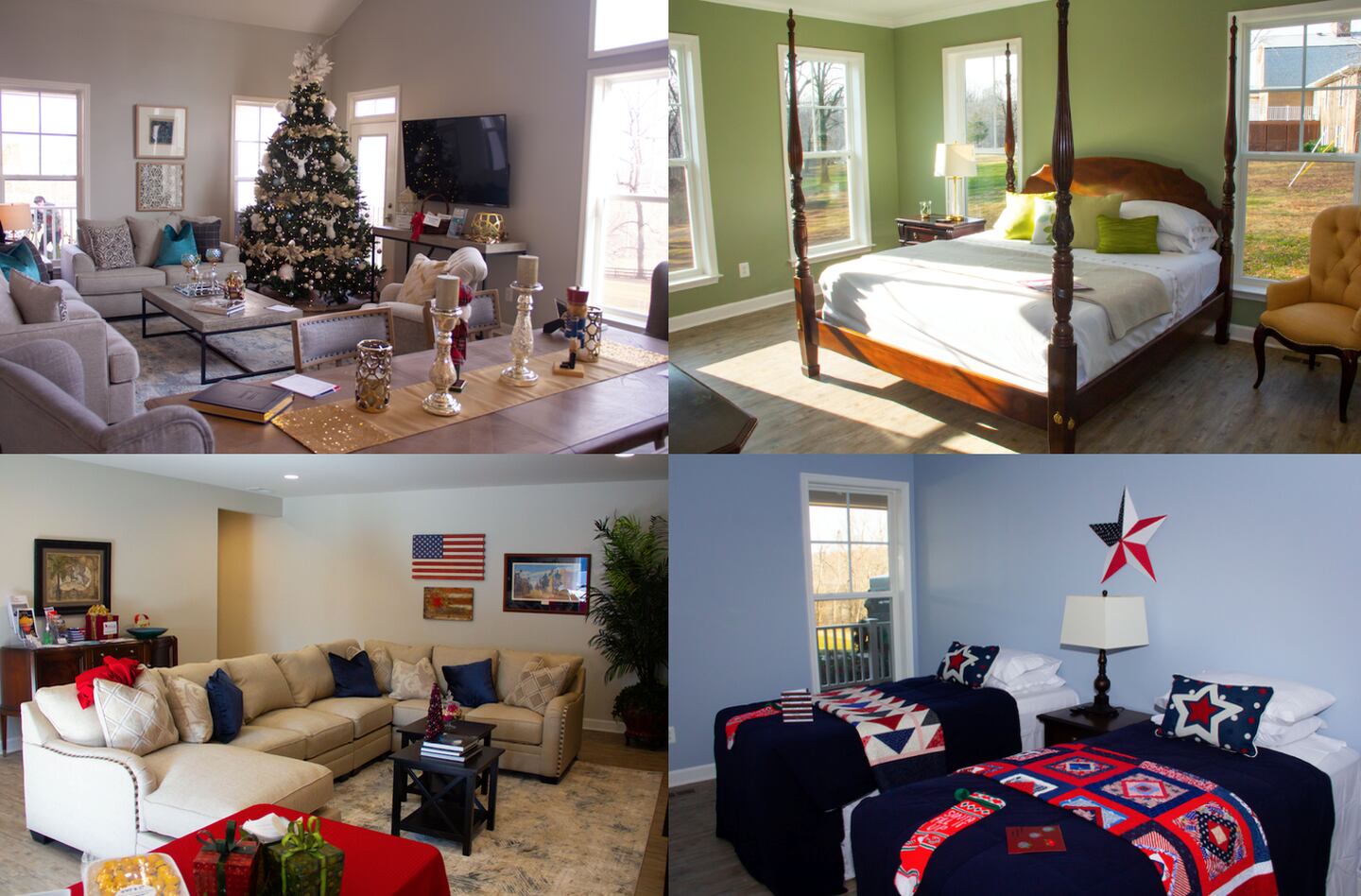 The Warrior Retreat at Bull Run, located on the edge of the Bull Run Mountains Conservancy, opened its first home on Veterans Day in 2015 and has hosted nearly 900 guests since, according to the news release. These include warriors receiving treatment at nearby Walter Reed and Fort Belvoir military hospitals.
"The fight doesn't end on the battlefield," said James Schenck, CEO of the PenFed Foundation, which donated $300,000 to build the new home. "When they come home, far too many wounded warriors are spending months, often years, undergoing surgeries and long hospital stays. This home is a place where our willing warriors can take a knee and heal their bodies and minds."
Natalie Gross has been reporting for Military Times since 2017. She grew up in a military family and has a master's degree in journalism from Georgetown University.
Share: